Sony Will Require PS Vita Remote Play For All PS4 Games
During its launch event Sony announced the PlayStation 4 will support remote play with the PlayStation Vita, and a Sony executive confirmed all PS4 games will support the feature with a few exceptions.
Shuhei Yoshida, president of worldwide studios at Sony Computer Entertainment confirmed on Twitter that unless a game requires specific PlayStation 4 hardware, it will support remote play on the Vita. Games that require the camera of the PlayStation 4, for example, won't support the feature.
With remote play gamers can use their stream a game from the PlayStation 4 to a PlayStation Vita, as long as they're on the same Wi-Fi network. The feature is similar to off-TV mode on Wii U games or the PC game streaming of the NVIDIA Shield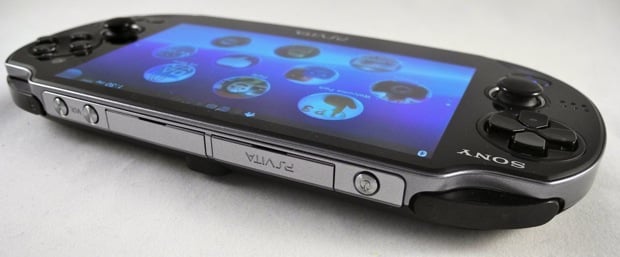 The feature likely has a wider range than the Wii U, which relies on proximity to the console and not the user's network. PlayStation 4 remote play is also much more expensive than the Wii U because it requires both a PS4 and a Vita.
Some games on the PlayStation 3 including Killzone 3 and PixelJunk Eden support remote play on the Vita already, though the list of games is relatively small.
The feature isn't a requirement for gamers, but it does have several uses. Like with the Wii U remote play means gamers can play their game on the Vita while someone else watches TV or plays a different game on the TV.
Remote play is also helpful for those who want to take their game into another room for whatever reason without moving the PlayStation 4 itself. The feature makes it easy to play games in bed, or play games in another room where they won't wake up anyone.
Sony still has to bring more compelling games to the Vita to help it compete with the Nintendo 3DS. Remote play makes the $200 handheld more appealing, but at the moment it only has a handful of worthwhile games.

As an Amazon Associate I earn from qualifying purchases.