Sony Xperia Android 4.3 Jelly Bean Updates Arrive
Most devices have already been updated to Android 4.3 Jelly Bean, but a few are still waiting for the latest to arrive before they can even start looking forward to Android 4.4 KitKat. And four of those are Sony devices getting an update starting this week.
While Sony recently released an Xperia Google Play Edition handset with Android 4.4.2 KitKat on board, most of the company's current lineup is still on Android 4.2 and waiting for 4.3 to arrive, and that finally starts today for many. Sony just confirmed Android 4.3 is rolling out all week to the Xperia Z, Xperia ZL, Xperia ZR, and even the Xperia Z Tablet.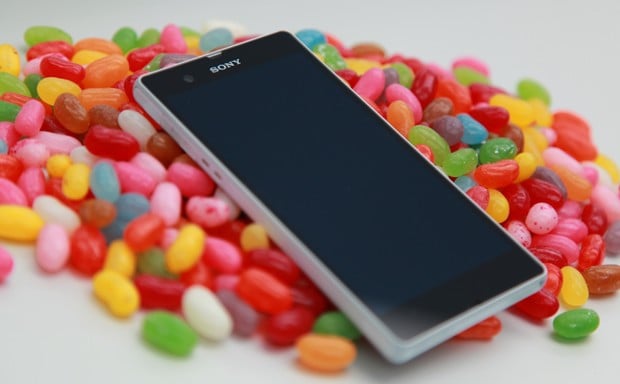 According to Sony the company is prepared to push out Android 4.3 Jelly Bean to four devices all week long during the holidays, and into the new year. Personally a few days before Christmas to update devices, and potentially cause issues, isn't the best timing, but at least it's finally here and available for all users.
Sony confirms the Xperia Z, ZL, ZR, and Z Tablet are all getting Android 4.3 Jelly Bean starting today, although we're still only hearing a few mild reports of the update actually arriving. Good news though, Sony released the Xperia Z Ultra 6.4-inch phablet last week with Android 4.4.2 KitKat, so an update for all these devices to the latest software could come quicker than many expect. But for now, Jelly Bean will have to do.
Along with all the changes and buttery smooth performance from Android 4.3 Jelly Bean, Sony is delivering a new social camera app, and tons of performance tweaks and bug fixes. Sony's Walkman app has been updated, as has MyXperia, and they've added tons of themes allowing users to change the look and feel of their devices on the go, with ease. There's a new improved battery stamina section for improved battery life, and Xperia Z tablet owners will enjoy a new restricted user profiles for kids and second user accounts.
Sony confirms the unlocked international versions are getting the update first, and we'll be hearing more about carrier-specific updates soon.

As an Amazon Associate I earn from qualifying purchases.