Sony Xperia Honami Camera Ported To Current Xperia Phones
A member of the XDA-Developers forums was able to port the camera app from the upcoming Sony Xperia Honami smartphone to the Xperia Z, Xperia ZL and Xperia Tablet Z, revealing some of the camera features in the next Sony flagship phone.
The Sony Xperia Honami will likely have a 20MP camera sensor that's capable of shooting 4K video, but the camera software will still work on current Xperia smartphones. The app won't improve the sensors of the current smartphones, but it does offer a few new features.
Read: Sony Honami Xperia Phone Brings Interchangeable Lenses to Smartphones?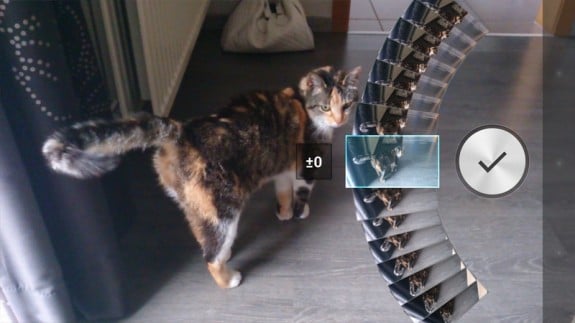 The camera app from the upcoming Sony smartphone brings faster autofocus, new image stabilization, new image processing and a new feature called Superresolution Image processing. It's not clear what the latter feature is, though it likely has something to do with the giant sensor in the Xperia Honami.
The app also include a few new modes that Sony intends for the Xperia Honami. Those new modes are Time Shift and AR-Effect. Time Shift is Sony's name for a feature found in a number of other smartphones. In Time Shift mode the camera app takes photos shortly before and shortly after the user hits the shutter button, letting the user choose which photo they think is best.
AR-Effect lets users add virtual sets or characters to their photos. It's less useful than Time Shift, but potentially interesting for some users.
Other camera features include tips for nearby photo opportunity locations (similar to a feature of the Samsung Galaxy S4 Zoom) as well as wine, QR codes, barcodes, books and business cards using the new Info-eye feature.
Users who want to try the new phone's camera app can try their hand at installing it using krabappel2548's instructions, but it's likely too complicated and risky for many users. Most users with an interest in the new features are likely better off waiting for the Xperia Honami, which Sony will likely announce sometime in the near future.
When Sony does announce the phone it will likely compete with the S4 Zoom and the upcoming Nokia Lumia 1020 (or Lumia EOS) for the title of best smartphone camera.