Sony Xperia TL Comes To AT&T November 2 For $99.99
James Bond's smartphone in the upcoming 007 Skyfall is coming to AT&T on November 2 for $99.99 on a two-year contract.
The Sony Xperia TL is the official James Bond phone, and soon it will be the highest-end Sony device available on AT&T. The Xperia TL has a 4.6-inch 720p and runs Android 4.0 Ice Cream Sandwich. The phone has a 1.5GHz dual-core Snapdragon S4 processor, and a 13MP rear-facing camera.
With a dedicated camera button Sony claims the Xperia TL can wake from sleep and take a photo in 1.5 seconds. It's not clear if the 13MP camera has any other special features. Both the rear-facing and front-facing cameras can record HD video as well.
The Xperia TL also has NFC for easy pairing with Bluetooth devices.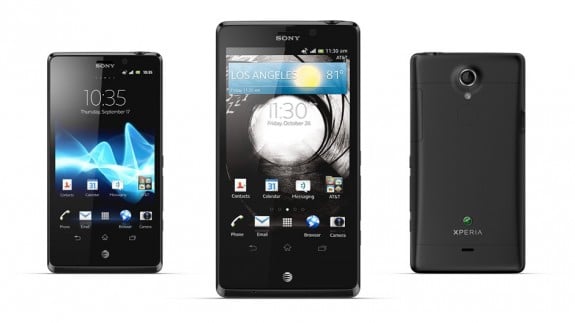 Sony bundles one Xperia SmartTag with the Xperia TL which is a small NFC tag that users can customize to perform certain actions when the phone comes near it. For example, users can place a SmartTag on a bedside table to set the phone to silent without having to press any buttons or dig through menus.
Because the Sony Xperia TL is the official smartphone of James Bond it will come preloaded with exclusive James Bond content. That includes behind the scenes footage, interviews with cast, clips of 007 Skyfall, wallpapers, and ringtones. Sounds like some great material for hardcore James Bond fans.
Last week Sony announced that all the phones it released in 2012 will get Android 4.1 Jelly Bean in 2013. The first phones will receive the update in the first quarter of next year. It's not clear when the Xperia TL will get that update, but it likely will get an update sometime next year.
https://www.youtube.com/watch?v=WOzwjc4unCA