Sony Xperia Z Available to U.S. Shoppers With Big Wallets
The Sony Xperia Z is now available to users in the U.K., and it also available for import to the U.S. for users willing to pay a lot for the phone.
The Xperia Z is available unlocked from a variety of U.K. retailers including Phones 4U, Clove and Expansys. For U.K. users the cheapest unlocked model of the Sony Xperia Z comes from Phones 4U which currently sells the phone for £489.95.
The next cheapest option is Clove which sells the phone and a wireless speaker for £522. Expansys charges £529.99 for the unlocked Sony Xperia Z.
U.S. shoppers can import the Sony Xperia Z from any of these retailers.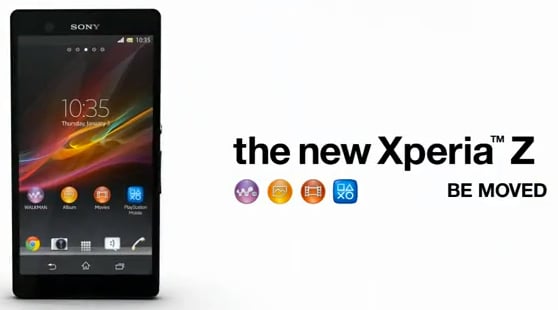 For U.S. users the Sony Xperia Z is also available for import from Negri Electronics which charges $771.50 for the flagship Sony phone, but is limited to pre-orders at this time. Negri offers all three colors of the Xperia Z: black, white and purple.
The unlocked phone should work on AT&T's 3G network, but not on its 4G LTE network. The unlocked Xperia Z should also work on T-Mobile's 2G network, though it may not work on any of the carrier's faster networks.
https://youtu.be/9Pp7nDmb5K4
The Sony Xperia Z features a 5-inch 1080p display and uses a quad-core 1.5GHz Snapdragon S4 Pro processor. The phone is waterproof, and is capable of taking HDR video in real-time.
Users in the U.K. can also buy the Sony Xperia Z on a contract from Carphone Warehouse according to Unwired View. The black and white models of the phone are available for free on contract with monthly plans starting at £36. The purple model of the phone is exclusive to O2, and is available for free on contract with monthly plans starting at £39.
There is currently no announced release date for the Sony Xperia Z in the U.S., so for now Americans will have to import the phone and hope it works well on either AT&T or T-Mobile.

As an Amazon Associate I earn from qualifying purchases.