Sony Xperia Z1s Release Delivers 20.7MP Camera to T-Mobile
Sony announced the company's latest flagship smartphone for the US earlier this month at the annual Consumer Electronic Show in Las Vegas, and now less than a few weeks later it's available online and in stores.
After launching initially with online-only orders, starting today the impressive Sony Xperia Z1s waterproof smartphone can be yours on T-Mobile, and you can get this Galaxy S4 and iPhone 5 rivaling smartphone completely free at a store nearest you. The UNcarrier's usual zero down with 24 monthly payments applies, and we have more details below.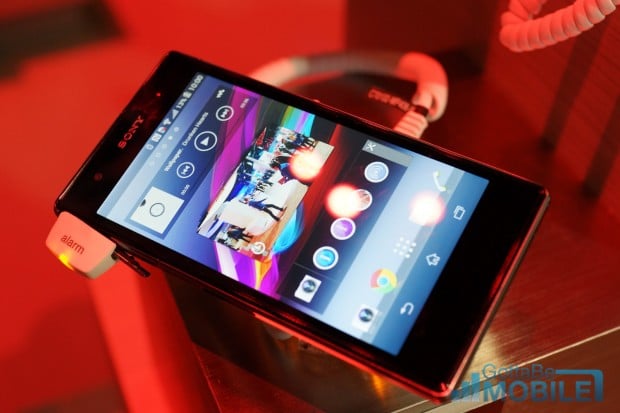 Sony has big plans for the US market in 2014, and they've started off strong already by launching one of many awesome phones on T-Mobile before the first month of the year has ended. The Xperia Z1s is a compelling smartphone when compared to the competition, and offers a stunning 20.7 megapixel camera to cap it all off.
Read: Sony Xperia Z1s Hands-On
The Sony Xperia Z1s delivers everything users love about the Z, only it's been improved across the board. A 20.7MP camera is on board the Z1s, making it arguably the best cameraphone running Android, and Sony's BIONZ processor does the heavy lifting when it comes to image processing.
Then of course we have a beautiful and brilliant 5-inch 1080p full HD display, Qualcomm's 2.2 GHz Snapdragon 800 quad-core processor (slightly slower than the Note 3) 2GB of RAM, and thankfully 32GB of storage with an option to add more with a micro-SD slot. The phone boasts an IP55/58 rating so we won't call it fully waterproof, but it should be able to resist most accidents and water encounters.
Running on Android 4.3 Jelly Bean Sony promises a timely update to the latest Android 4.4 KitKat, and a huge 3,000 mAh battery promises all day battery life on the new 5-inch smartphone. The Xperia Z1s can be yours for $0 down with 24 monthly device payments of $22 with T-Mobile's Simple Choice Plan, which they've been pushing lately.
And remember, if you're on another carrier but want something from T-Mobile, they'll now pay your early termination fees and get you out of that contract if you come aboard the T-Mobile train. More details are available from T-Mobile's online store.