Sony Xperia Z2 to Challenge HTC One's BoomSound Speakers
The HTC One's front-facing stereo speakers was a simple idea that brought better audio to smartphones, and now it looks like Sony may be trying to replicate the success of its rival's BoomSound audio. Leaked information for a device with a code name of D6503 Sirius, rumored to debut as the Sony Xperia Z2, shows that the device has stereo front-facing speakers, similar to the HTC One.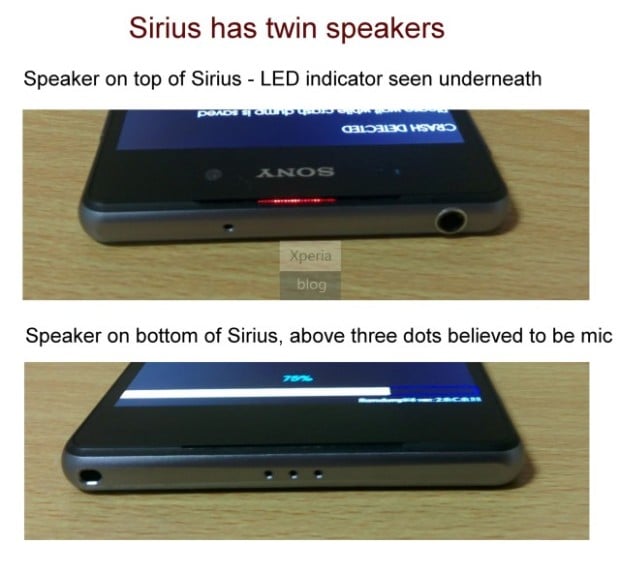 Additionally, it looks like Sony will also be debuting a new version of its user interface on top of Google's Android 4.4.2 KitKat operating system to enhance the Z2's UX.
A leaked look at the phone show that the Xperia Z2 will be gaining some additional features to take on its largest rivals. To match the Galaxy S4 and high-end Nokia Lumia smartphones, Sony will be making the display of the Xperia Z2 operable with gloves on, which could broaden the appeal of the flagship smartphone to users in colder climates who may have to wear gloves outdoors.
In terms of Sony's camera-centric focus, there will be more options as well for capturing better photos and videos. The most notable enhancement will be the ability to record video in 4K Ultra HD video resolutions. Other modes include a Creative Effect mode, Background Defocus, AR Effect, and Timeshift Video. These modes will help creative types get the most out of their image and video capturing.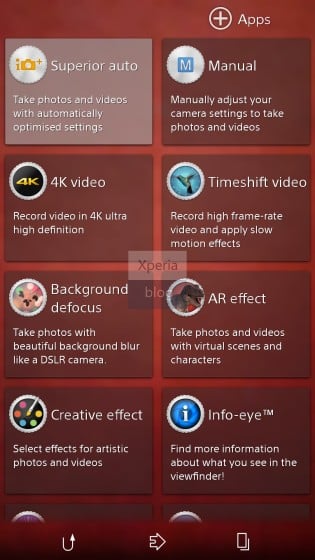 And like rivals Samsung and LG, a number of smart modes will also debut with the Xperia Z2. This would include keeping the backlight on if the phone detects the user is looking at the display, or the ability to answer a call merely by picking up the phone.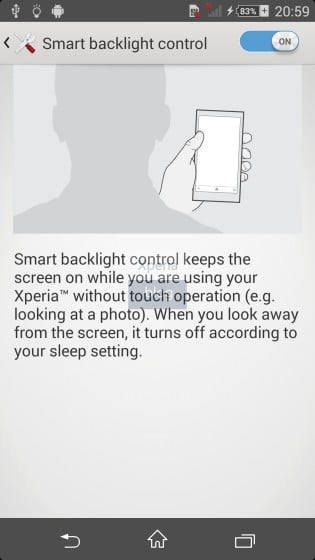 Also, like Samsung, it looks like Sony may be creating two home screens for the Xperia Z2. The Xperia Home mode would come complete with all the options and enhancements to appeal to power users while a more Simple Home could appeal to older people who may not want all the complications that come with a smartphone but may still appreciate a device with a larger display. Samsung said that its Easy Mode home screen was popular with larger phones for older people.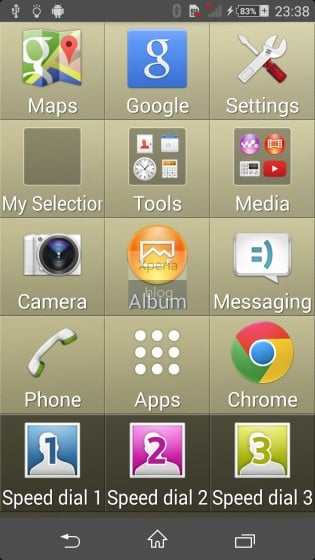 Another interesting feature is that Sony appears to be supporting USB audio, suggesting that the Xperia Z2 could be as much a music-centric device as well as a photography device for users. The Xperia Z2 could appeal to podcasters, DJs, and creative music professionals.
For a complete look at the new UI of the Xperia Z2 and some of the new features, be sure to check out the lengthy post on Xperia Blog.