Sony's Firefox Xperia Smartphone Slated for 2014 Debut
At Mobile World Congress, Sony Mobile Communications announced that it plans on developing an Xperia smartphone with Mozilla's Firefox OS. The development work will be done in partnership with Telefonica. Sony says that a phone with Firefox OS is under development and the company hopes to bring it to market sometime in 2014.
Sony now joins rivals Huawei, ZTE, Alcatel, and LG in developing hardware for the Firefox mobile operating system. ZTE promises a Firefox phone this year for Europe.
Sony already currently makes phones and tablets that rely on Google's Android operating system, and according to the company Firefox will help them reach a wider audience.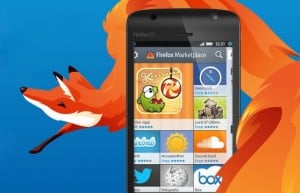 "Our engineers are now working with Firefox OS Mobile and HTML5, evolving technologies which show great potential," says Bob Ishida, Deputy Chief Executive Officer and Head of Products Business Group, Sony Mobile Communications. "In addition, we continue to work with our operator partners, including Telefónica, on a development project with an ambition to bring a product to market in 2014."
In the U.S., wireless carrier Sprint has committed to the Firefox OS. It's unclear if other carriers will join Sprint later in releasing smartphones with Firefox. At its core, the Firefox OS may be more similar to Googles Chrome OS found on Chromebooks than with Android. Firefox is intended to be used with web apps created with HTML, CSS, and Javascript languages. It will also have phone-specific interfaces too.
Interestingly, when the iPhone debuted in 2007, it was centered around a web app experience. Users and developers asked Apple to allow native apps and the App Store was subsequently born. It's unclear if Firefox OS could succeed in the web app space some six or seven years after the iPhone abandoned that space.
The Firefox OS will be centered around the browser and has gained support from Twitter as the company has agreed to build a web app for the platform.
Firefox OS will be a newcomer, joining Tizen and Canonical's Ubuntu in trying to compete against bigger plays like Apple's iOS, Google's Android, Microsoft's Windows Phone, and the BlackBerry 10 operating system.

As an Amazon Associate I earn from qualifying purchases.