Soundtrack & Extras Arrive Ahead of Halo 5 Release Date
Microsoft and its 343 Industries development studio just can't stop hyping the Halo 5 release date. With the game due out this Tuesday and Limited Collector's Edition pre-orders already arriving, the company has new extras to get Halo 5 players excited. These extras include the Halo 5: Guardians official soundtrack and some extras for other experiences.
To hype the release of Halo 5: Guardians Microsoft is letting anyone and everyone listen to the game's entire selection of original music, Xbox Wire announced this week. Halo 5: Guardians is a massive new multiplayer and single player game arriving for the Xbox One on October 27th. It's available on the console exclusively. This — Microsoft hopes — will propel the Xbox One to better sales than Sony's PS4. Sony's console doesn't have any exclusive titles arriving between until next year.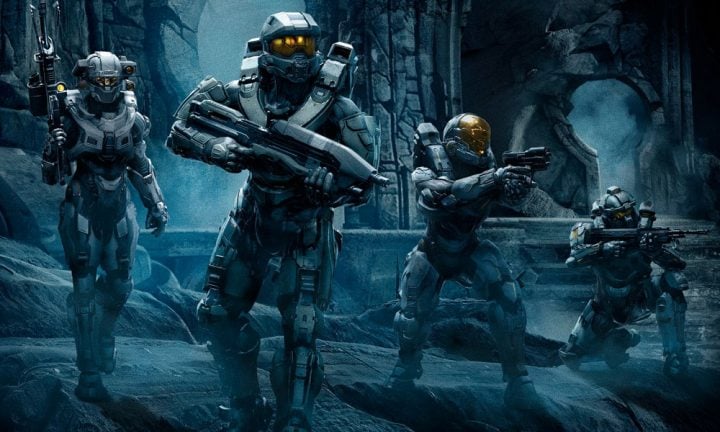 All tracks from the Halo 5: Guardians Original Soundtrack are available for SoundCloud users to stream absolutely free. Microsoft says that there are 39 different tracks at all. Composer Kazuma Jinnouchi wrote the music played in the Halo 5: Guardians. Microsoft documented the creation of the soundtrack in a video trailer some time ago in its Halo Channel.
Microsoft says that the tracks will become paid-only at some point in the future, but doesn't say exactly when that will be. The company has confirmed that users won't be able to purchase it on Halo 5 release day. The soundtrack doesn't launch until October 30th on iTunes and Amazon. Digital Editions of the soundtrack will start at $15.99, according to this week's post.
Separately, Microsoft's Major Nelson confirmed that the company is introducing new gamer pictures for Xbox Live users. These gamer pictures are completely free of charge and available exclusive to those who have an Xbox One. They each feature an enemy type or hero from the Halo 5: Guardians story.
It was on Xbox Wire in another post that Microsoft revealed Halo 5: Guardians extras for players of the most popular PC game ever, Minecraft. The company says that any user who purchase the Halo Mash-Up Pack for Minecraft on Xbox will receive new characters taken straight from Halo 5: Guardians. These tiny characters include The master Chief, Fredric, Kelly, Linda, Locke, Vale, Tanaka and Buck. Sargent Johnson, Cortana and Master Chief were already available in the add-on pack already.
The Minecraft: Halo Edition mash-up pack costs $3.99 directly from the Xbox Store. That's on top of the $20 the game itself costs for users that don't have it.
Even compared to past games, Microsoft is expertly building Halo 5: Guardians hype. For weeks, Halo 5 advertisements have aired during commercials for popular shows like, The Walking Dead. Microsoft has also worked pretty hard online to build the game's profile. Reviewers received their copy of Halo 5: Guardians late last week. YouTube and Twitter streamers are allowed to share early portions of the game now.
Read: More Halo 5 Details to Know With a Week to Go
Halo 5: Guardians release day is on October 27th and users will have a lot of options. A standard disc version of the game for $59.99 is already available for pre-order. Microsoft has Limited Edition and Limited Collector's Edition versions of the game available too. Xbox One consoles, complete with a Halo 5 paint job and matching controller are on their way to users too for $499. Two Halo 5-themed controllers are available too for $69.99 each. Retailers like GameStop are still taking Halo 5: Guardians pre-orders. Pre-ordering gets users some weapons and add-ons right away instead of having to work for them in the game's multiplayer experience.
Besides Halo 5: Guardians, Microsoft has another Xbox release debuting this holiday season. It's called Rise of the Tomb Raider and it'll only be available on Xbox One and Xbox 360 this November.

This article may contain affiliate links. Click here for more details.