Southwest Airlines Offering iMessage In-Flight for $2
In an effort to put an interesting twist on in-flight WiFi options, Southwest Airlines has announced that passengers can get access to Apple's iMessage messaging service for only $2 per day. By paying with two George Washingtons, iOS users can chat with their friends and family while in the air, providing a cheap and barebones way for people to stay connected to loved ones while they're flying across country.
Southwest Airlines most likely makes this possible by only opening up certain ports that are dedicated to iMessage, allowing iOS users to use the service without a problem, but if they want to use other apps or browse the web and check email, they'll have to pay $8 per day for full WiFi access while in-flight.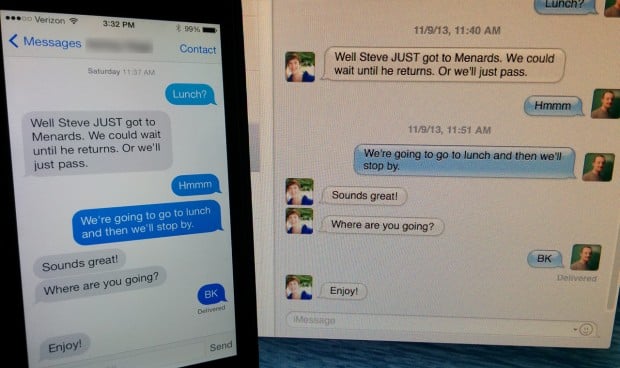 Southwest isn't leaving Android users in the dust, though. It's currently accepting submissions to vote on which Android-based messaging service should be given the iMessages treatment during flights, and the airline will add support for said messaging app sometime early next year.
Southwest Airlines is just one of the major airlines that's being proactive about offering WiFi aboard its planes, and while not all of the airline's planes have WiFi, we can soon expect that to happen at some point. Whether or not the new iMessage addition to the airline's WiFi offerings is a celebration of the recent FAA policy regarding using mobile devices during the flight isn't known, but it's certainly another feature of Southwest that passengers can take advantage of.
However, now that the new FAA policy is in effect, this is giving airlines the opportunity to up their game in the WiFi space, and Southwest seems to want to lead the charge, but other determined airlines (like JetBlue) will be closely behind with the aim to take over the flag. It'll certainly be an interesting couple of years ahead to see which airlines offer the best WiFi services to its passengers.

As an Amazon Associate I earn from qualifying purchases.