Spec Showdown: Galaxy Nexus vs. Droid RAZR vs. HTC Rezound
Verizon has announced a trio of 4G LTE smartphones that are set to debut throughout the month of November. The list includes the Samsung Galaxy Nexus, Motorola Droid RAZR, and HTC Rezound, all of which look to be solid choices for those looking to get a new Android smartphone. But how do they compare? It's tough wading through the specifications, especially since these devices have some in common.
Luckily, Verizon has been releasing training materials for employees and said materials have given us a simplified look at the three devices and how they stack up against each other and the competition.
It also signals that a release date is getting closer, a release date that is now pegged for November 21st online.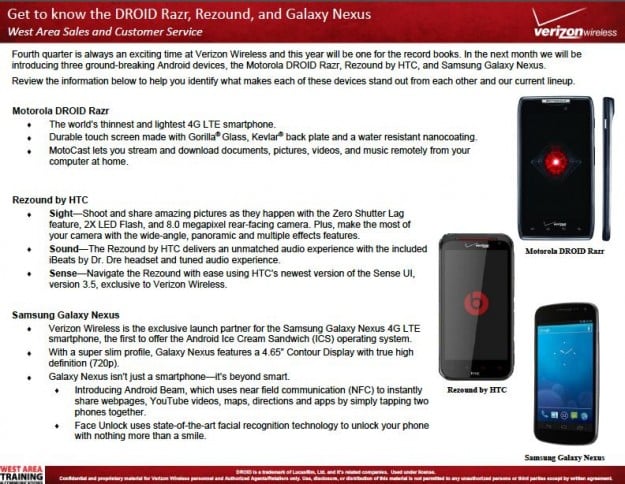 In addition, we get to see how our friends measure up against a bunch of Verizon's older 4G LTE devices including the newly discounted Motorola Droid Bionic. Needless to say, the trio blows all of them out of the water.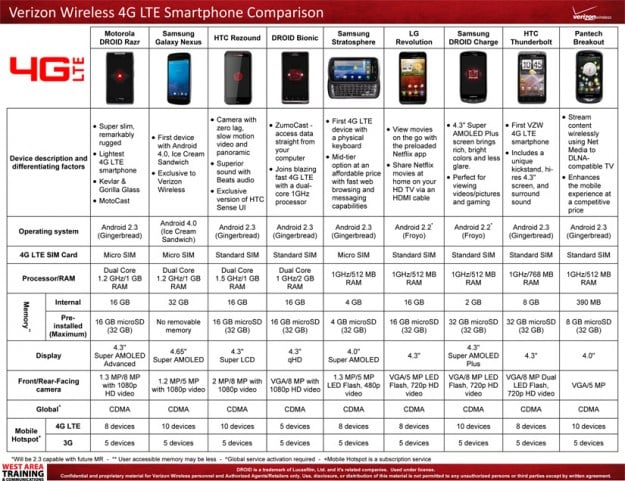 Remember, these are just guides. You'll want to go hands-on before you make any final decision. And you'll get your chance soon enough as the Droid RAZR comes out on November 11th, the HTC Rezound on November 14th, and the Galaxy Nexus, well, that remains a mystery.
Which are you going to be picking up?
Via: TheDroidGuy