Sports Illustrated Swimsuit Models Arrive on iPhone and iPad for Free
March's issue is always the most popular issue for Sport Illustrated because it's the magazine's swimsuit edition. This year you don't even have to leave your home to see at least some of the swimsuits in the magazine.
Sports Illustrated has put out an app that lets you see some of the models in the magazine on your iPhone, iPad, or iPod touch. The free app will give you access to models like Kate Upton, Irina Shayk, Anne V, Chrissy Teigen, Julie Henderson, Jessica Gomes, and Alyssa Miller, among others.
Of course, SI wouldn't give everything away for free. You still need to pay $6.99 for access to everything in the app. If you're an SI subscriber you can sign in with your account and get everything in the app for free. Once you do that you'll be able to see high-resolution versions of every photo in the magazine issue. You'll also get 68 videos shot in "some of the most exotic locations in the world."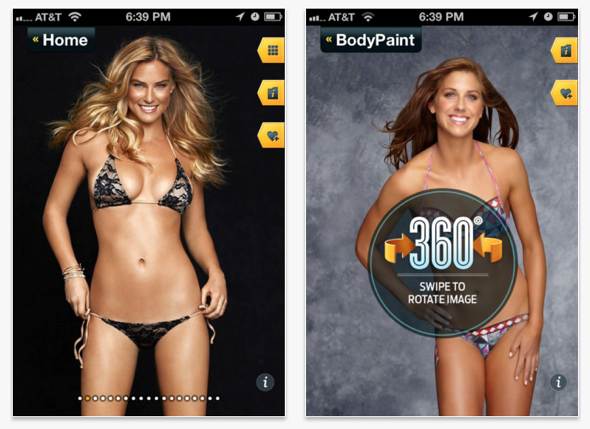 The swimsuit app does a lot more than the paper magazine can do, like the aforementioned videos and the ability to rotate the models 360 degrees. It will even let you use AirPlay to put the photos and videos up on your HDTV if you have an Apple TV attached to it. It's arguably better than the magazine itself, since you get the same photos plus all the extras.
If you also have the paper magazine you might also want to check out the Sports Illustrated Swimsuit Viewer App 2012. Using that app you can watch videos of certain models in the issue by scanning the icon on the page. It's a bit more gimmicky than the Swimsuit 2012 app, but at least it's free.
Via: MacDailyNews

As an Amazon Associate I earn from qualifying purchases.