Spotify for iPad Is 'In The Works'
There had been speculation that the Spotify for iPad application could be announced today at an event in New York City. That did not happen but the company's CEO Daniel Ek did confirm that the application is 'in the works.'
Ek's comments, according to Engadget, were made in response to a question about the company's iPad application which leaked out on camera just a few days ago.
While he revealed that a Spotify for iPad application is indeed in the works, he did not elaborate, and instead shifted the focus to the point of the event which was to announce a partnership between Spotify and Coca-Cola.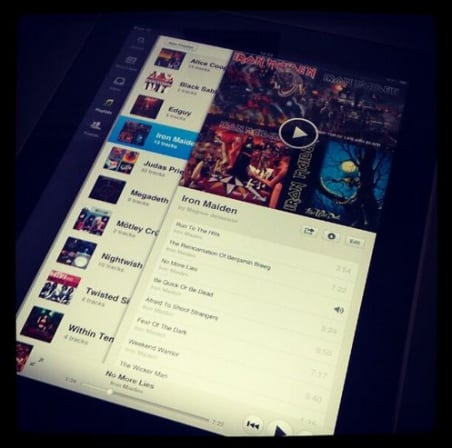 The company had been rumored to be announcing the iPad application on stage after a photo of it leaked on Instagram.
Accompanying that photo was a caption that stated that the launch of the application was close and it appears, judging by Ek's comments, that that might indeed be true.
The photo revealed an application that seems to draw heavily from the official Twitter for iOS application complete with a side bar on the left that houses features like What's New, Inbox, Playlists, and Friends and a larger portion on the right that houses whatever is selected.
There is also a volume control on the very bottom of the UI.
From the photo, it appears to be a more polished application than what the company has out right now for mobile devices.
Fortunately, Spotify has also been rumored to be releasing a major upgrade to its Android application although the release date of the software is currently unknown.
As for the iPad app, be on the look out for it in the coming days.