Spotify Premium Deal Offers Great Price for New Users
Spotify is one of the most popular music streaming services on the market right now, and for a limited time, new users can take advantage of all its features for next to nothing.
New users can sign up for Spotify Premium for just $0.99 per month for the first three months, which gives you more than enough time to check out the music streaming platform and run it through its paces for just a few dollars.
There is a catch, though, and it's a rather big one. Anyone who has ever subscribed to Spotify Premium isn't eligible, and anyone who has ever taken advantage of a one-month free trial of Spotify Premium isn't eligible as well. However, if you use a different email address, that might work, although you try that at your own risk.
The deadline to take advantage of this Spotify Premium deal ends December 31. After signing up, you'll get three months for the price of only $0.99 per month. After that, the mostly cost will go up to the regular $9.99 per month, or $4.99 if you're a college student with a valid .edu email address.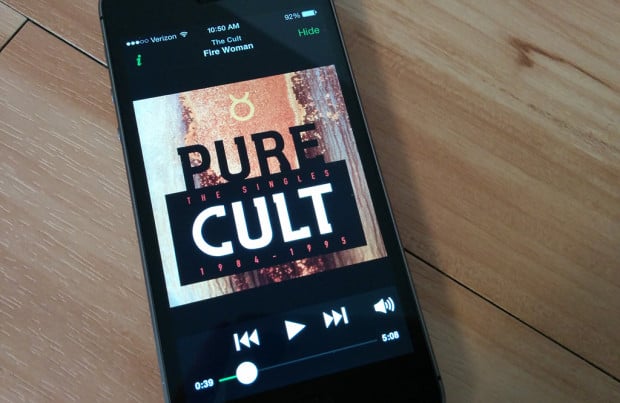 Of course, Spotify doesn't include Taylor Swift songs anymore, which may have been the driving force behind signing up for the service (just admit it), but you can still listen to Taylor Swift through Spotify with a clever workaround.
Even if you don't take advantage of this deal, you can still listen to and stream Spotify music with some restrictions. Earlier this year, Spotify launched unlimited ad-supported music streaming for its web interface. In the past, Spotify limited users to a certain number of hours per month, but the company has taken all limits off and is letting free users stream as much music as they want, provided that they don't mind listening to audio ads every now and then.
It's important to clarify that this is for the web interface of Spotify. The desktop app has always allowed unlimited ad-supported music streaming, but the web interface only gave users a 6-month trial period before they were forced down to 2.5 hours per week.
This holiday deal could be a way to entice users to try out Spotify and stave off competition from the recently-launched Prime Music service from Amazon.
Amazon Prime Music is baked right into the company's Prime memberships, so if you already have a membership to Amazon Prime, you get access to Prime Music for free. Unfortunately, you have to be a Prime member anyway in order to use Prime Music, so you can't just pay a small monthly fee just to use Prime Music, but you can try it for free for 30 days.
One of the biggest downsides that sets Prime Music apart from the competition is its small library of music selections. Right now, Prime Music boasts around one million songs, and this is compared to Spotify's whopping 20 million songs — four million of which have never even been touched by music listeners.
However, that right there is the reason why Prime Music isn't focusing on obtaining the largest catalog around. Instead, Amazon is focusing on just having a good selection of music that you might just want to casually listen to on a Saturday afternoon.
While Prime Music's selection is rather limited right now, the service at least makes up for it by working with your current local library of music. Amazon will be able to make recommendations based on the music you already have stored in your Cloud Player, and it will also help you add the rest of an album from a single song that you might have stored in Cloud Player as well.

This article may contain affiliate links. Click here for more details.