Spotify's Ford AppLink Support Is Now Live
At Mobile World Congress, Spotify and Ford announced that they would be partnering to bring a new Spotify app which would support AppLink. AppLink support will allow Ford drivers to access their playlists, move forward and back through songs, and everything else that they can do natively on the phone through the steering wheel or voice commands.
Available now (iTunes link) you can install the latest version of the app and integrate it into the vehicle. To make this connection, your phone must be connected to Ford Sync via Bluetooth and via a USB cable at the same time. We recently did a how-to on connecting your iPhone to Ford Sync; Android procedures should be similar.
Once linked, pressing the Sync voice command button and saying "Spotify" should be all that is necessary to access all of your Spotify content. Once Spotify is connected and active, the phone will also become unusable; only displaying the Spotify and Ford logo. Expect a full review in the coming days.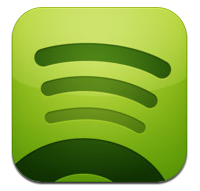 Spotify is one of the leaders in the subscription-based music business, and from the beginning made it very easy to access that music from a multitude of devices. Ford AppLink was introduced in 2011 but was a little slow to gain support. Last year Ford opened a research center in Silicon Valley as well, in hopes of getting more developers to develop for AppLink. Beginning with this year, development has seemingly accelerated and more popular apps are coming on board, with Spotify and Amazon's Cloud Music Player being the prominent announcements.
If you have a Ford vehicle equipped with MyFord touch and are eagerly awaiting the Spotify support in your Ford vehicle, be prepared to be disappointed. AppLink is currently only available on Sync-equipped vehicles without MyFord touch. This includes both the navigation and non-navigation equipped Mustang (it uses a previous version of Sync for navigation) and all other non-screen equipped Fords. Hopefully, Ford is working on bringing AppLink to its more mainstream products in the near future.

As an Amazon Associate I earn from qualifying purchases.