Sprint 4G LTE May Not Arrive In Some Scheduled Cities Until March
Sprint's plan to bring 4G LTE to a large number of markets could mean some scheduled markets won't get the new network until March 2013 according to a CNet report.
After talking to "a person familiar with the carrier's roll out plans" CNet says that Sprint's "coming months" statement translates to "three to six months." Since Sprint made the initial announcement of more than 100 cities in September, it means the best case scenario is if Sprint can roll out 4G LTE in those markets in December 2012.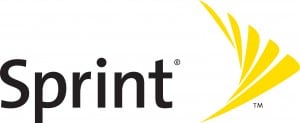 The worst case scenario for Sprint is a 4G LTE roll out in those markets in March 2013. So Sprint subscribers in New York City, San Francisco, Los Angeles, and Boston might have to wait several months for their 4G LTE phones to work on the faster network. Sprint will put up towers before the roll out completes, which subscribers can use, but the full roll out might not happen for several months.
Sprint already has a number of phones that use its 4G LTE network including the iPhone 5, Samsung Galaxy S III, and the HTC EVO 4G LTE. The carrier has 4G LTE in 32 total markets across the U.S.
Of the big four carriers Sprint is closest to AT&T which has a total of 77 4G LTE markets. Verizon surpasses both Sprint and AT&T with 417 total markets.
The Softbank acquisition could help Sprint speed up its 4G LTE rollout, but that deal isn't expected to close until mid 2013. Sprint also no controls a majority of Clearwire which it can leverage for 4G LTE once that company starts to rollout a network.

As an Amazon Associate I earn from qualifying purchases.