Sprint 4G LTE Now Available in 49 New U.S. Markets
Today Sprint announced 4G LTE networks now newly available in six new markets, bringing the total to 49 markets in the U.S.
Starting today Sprint users in Indianapolis, Ind.; Petaluma, Calif.; Fairfield, Calif.; Hanover, Pa.; Franklin County, Pa.; Page County, Va. and Southern Puerto Rico now have access to 4G LTE speeds. Users in those cities with phones such as the HTC EVO 4G LTE, or the iPhone 5, on Sprint will now see 4G LTE on their phones, which means faster download times for their unlimited data plans.
Sprint also announced today that it expanded its 4G LTE footprint in Chicago. Sprint previously lit up its 4G LTE network in Chicagoland suburbs. Now the carrier's faster network is now available in downtown Chicago and other places in the Windy City.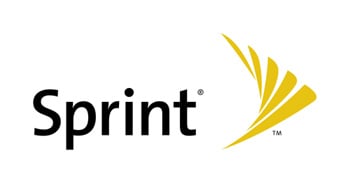 Sprint also improved its 3G network in Chicago. That means users in areas that don't yet have 4G LTE, or who have older phones that don't support the new network, will experience more reliable service. The improved 3G network will also give all users fewer dropped or blocked calls.
The 3G improvements affects users with 4G LTE phones as well because those phones still use 3G for phone calls. None of the major U.S. carriers support Voice over LTE yet, so strong 3G networks are important for voice calls.
Sprint continues to rollout its 4G LTE network, and will soon have more than 100 markets in the U.S. covered in 4G LTE. Those networks include cities like New York, San Francisco and Boston. Some of those cities may not see 4G LTE coverage from Sprint until March 2013, however.
Sprint recently bought a number of 4G LTE areas and customers from U.S. Cellular which will help its rollout of 4G LTE. Its sale to SoftBank and the recent acquisition of Clearwire will also help Sprint roll out its 4G LTE network faster to better compete with AT&T and Verizon.

As an Amazon Associate I earn from qualifying purchases.