Sprint Bets Big on iPhone: Rumor Roundup
Ever since the the Wall Street Journal broke the news about Sprint possibly finally getting a piece of the iPhone action, evidence backing up the report has started leaking to the surface almost on a daily basis. We've seen a number of policy changes that Sprint has presumably undertaken in order to take on the load that is the iPhone and today, we have learned that Sprint CEO Dan Hesse has essentially bet the house on the iPhone.
The Wall Street Journal is reporting that Hesse and Co. have locked into a $20 billion deal with Apple that will net the carrier approximately 30.5 million iPhone devices over the next four years, regardless if the company can sell those phones.
In other words, the success or failure of Sprint  now hinges on Apple's iconic smartphone whether the company or its customers like it or not.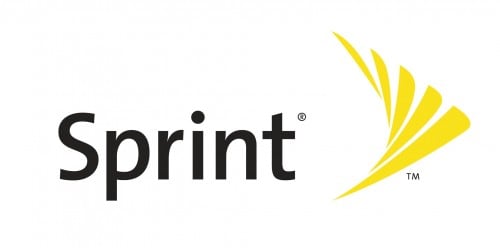 But how did we get from speculation to near certainty and a company on the line in just a matter of weeks?
Let's recap.
Rumblings…
It was back on August 23rd when the WSJ reported that Sprint would finally be joining the iPhone carrier ranks. This surely put a smile on the faces of those who have been waiting for years for Sprint to get the iPhone even though it was and still is a rumor.
The report specifically stated that Sprint would be getting the next-generation iPhone which is widely known as the iPhone 5 but may, in fact, launch under a different moniker.
We then heard that Sprint would be offering up its unlimited data plans for the iPhone which would give it a trump card over the AT&T and Verizon models which will only be available with tiered data, well, except for those grandfathered on Verizon's unlimited data plans.
Soon after, another report refuted the Wall Street Journal's findings stating that the carrier might launch the iPhone 4 in October instead of the next-generation Apple iPhone.
When It Rains, It Pours
And while we weren't sure which iPhone or iPhones that Sprint would be getting, we started seeing hard evidence suggesting the carrier would at the very least, be getting an iPhone.
On the same day that the company's CFO Joe Euteneuer stated the carrier was fully prepared to handle the rigors of an iPhone launch, the company did something very curious.
It shut down the Sprint Premier program citing the need to keep unlimited data plans and a state of the art network as well as being able to get the latest high-tech devices.
This would be the first in a litany of policy changes that Sprint would enact over the course of September.
Next, the company would tighten up its return policy, shifting from a 30 day 'satisfaction guarantee' to a two-week return policy. It upped its early termination fee to an astounding $350, on par with the other carriers who offer the iPhone.
Sprint then confirmed that it would be putting an end to unlimited data used through the mobile hotspot feature and replacing it with a 5GB data cap. And then, to top it all off, Sprint increased its "administrative fee" from $.99 to $1.50 and has steadfastly refused to allow people out of their contract, even after the change.
Before, Sprint customers could opt out of their contracts after a change by saying that the company had materially altered the original contract. Sprint contends that these changes do not do that.
Needless to say, there has been a lot of red tape revealed over the last couple of weeks in the build up to October 4th's iPhone event but none of it has compared to the bombshell that was dropped today.
Sprint Bets It All On The iPhone
Last week, we questioned whether or not Sprint had sold out to get the iPhone and we believe that that question has been answered with a resounding yes. In addition to the policy changes, Sprint has reportedly gone deep into its pockets in order to secure the iPhone.
If the $20 billion deal is true, Sprint may not be able to recoup the costs until the year 2014. A huge risk to be sure.
But why is Sprint taking such a risk?
1. According to a report from BGR, it might be because Sprint is going to be launching an exclusive version of the iPhone 5, yes the iPhone 5 and not the iPhone 4, which will be a 4G WiMax device.
AT&T and Verizon will apparently be getting the iPhone 4S and will launch an iPhone 5 with 4G LTE in Q1 of next year.
Sprint's iPhone 5 is rumored to include:
Faster CPU.
Larger 4-inch screen, similar to LG's NOVA display but with a higher resolution.
1GB of RAM.
Slightly larger design overall, but thinner and with a larger battery.
32GB of storage.
iPhone 5 exclusive software and APIs (Assistant).
Dedicated Assistant button, possibly integrated with the new home button, "think gestures or a two-stage button like a camera shutter key).
Based on what we know though, this seems pretty unlikely. A more likely scenario?
2. Dan Hesse has made it known that Sprint continues to lose customers to AT&T and Verizon due to the iPhone. And he's also made it known how he feels about Apple's device.
Hesse and Sprint obviously believe that in order for Sprint to compete, it has to get the iPhone. And get the iPhone it probably will. Only it probably won't be an exclusive device. It will probably be the same iPhone that AT&T and Verizon get only Sprint will offer unlimited data to new customers.
So yes, Sprint's long road to obtain the iPhone will likely end tomorrow but its the next fork in the road that could be the carrier's longest.