Sprint Bullish, But Undecided About Unlimited LTE Data Plans
Sprint is in the midst of a transition from 4G WiMax technology to LTE to drive the future of its mobile broadband product line and services. While the Now Network remains the sole carrier of the four largest national carriers to offer truly unlimited, unthrottled 4G data plans, it's still unclear if the same unlimited offerings will make the transition to LTE or if it will age and expire along with WiMax.
PC Mag reported that the carrier hasn't ruled out unlimited, but its statements given to the matter remain vague and ambiguous leaving all possibilities on the tablet.
Owens couldn't guarantee that LTE data plans will be truly unlimited, though. He was being coy; he said the Galaxy Nexus "is tailored for an unlimited plan" and told me to "think about where we sit today," but when asked flat-out, held the line that "we haven't announced pricing and service plans yet."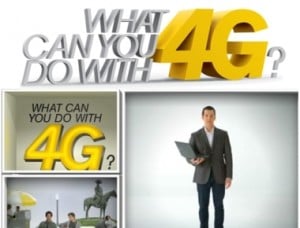 In the past, with its WiMax service, Sprint and its executives have gone on the record that it had no plans to terminate unlimited plans in favor of metered usage plans like AT&T and Verizon.
The transition to LTE is part of Sprint's ongoing Network Vision strategy that will allow the carrier to compete more effectively against its larger rivals and match the faster mobile broadband data speeds that Verizon Wireless and AT&T are offering with LTE technology.
At the Consumer Electronics Show, Sprint had introduced three new LTE devices, including a high-end Samsung Galaxy Nexus, a mid-range LG Viper smartphone, and a multi-mode Tri-Network hotspot that will connect to CDMA/EVDO 3G, WiMax, and LTE radios on Sprint's network.
It's unclear how Sprint will position themselves if the carrier no longer offers unlimited data. Unlimited data has been a differentiating factor for the network against rivals.

As an Amazon Associate I earn from qualifying purchases.