Sprint Buys Customers And Spectrum From U.S. Cellular
Today Sprint announced that it will buy a number of Midwest subscribers and spectrum from U.S. Cellular for $480 million.
The deal, which will likely close in mid-2013 will transfer several U.S. Cellular markets in the Midwest including areas around Chicago, St. Louis, central Illinois, and three other markets. The deal will transfer a total of 585,000 U.S. Cellular customers to Sprint after it closes.
The markets account for about 10 percent of U.S. Cellular's subscriber base. Strangely, U.S. Cellular's headquarters are in Chicago and the company has no plans to move despite selling off its market in the area. The carrier will remain in control of the rest of its network which is likely more profitable for the company.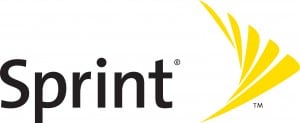 For Sprint this acquisition means more subscribers, which is always helpful for the carrier. The deal will also give Sprint 30MHz in the 1900MHz band that it uses for 4G LTE. The deal will help Sprint roll out 4G LTE faster in the markets it purchased and help it build a stronger network elsewhere.
After U.S. regulators approve the deal U.S. Cellular and Sprint will inform subscribers of the changes and tell them when the switch will happen. Subscribers can keep their U.S. Cellular phones as the transition happens, as the network will be the same, the only change will be the company operating the network.
Sprint's last deal to gain spectrum came recently when the company bought a majority of the shares of Clearwire which will soon roll out its own TD-LTE network.
Sprint is also in the middle of acquisition move that will see Japanese carrier Softbank control 70 percent of the third place U.S. carrier. The acquisition will also help Sprint rollout its 4G LTE network faster because of the extra capital Softbank can give the company. That deal will likely close in the first half of 2013.

As an Amazon Associate I earn from qualifying purchases.