Sprint Confirms Unlimited Data for iPhone 4S
Yesterday, Apple announced the new iPhone 4S. And while the carriers were suspiciously mum on the device, we do know that it will be coming to the three biggest service providers in the United States, a list that includes AT&T, Verizon and Sprint.
Still, even after yesterday's announcement, Sprint did not answer the one question that has been burning in the minds of consumers across the United States. Would it be offering unlimited data for the iPhone 4S?
The answer is yes. The carrier has apparently confirmed the news to PhoneScoop and Sprint will be offering the same data plans as it offers for the other phones in its lineup. That means that there will be no premiums placed on data plans. However, we still don't know how much Sprint will be charging for the phone itself.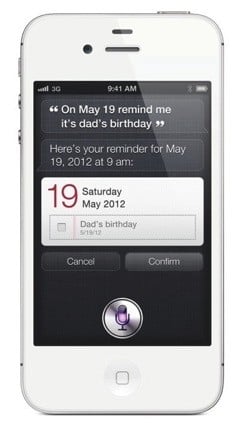 Apple announced pricing at $199 and up for the iPhone 4S so it's possible that Sprint will go that route.
However, this will mark the first time that Sprint has offered the iPhone on its network and we have no previous pricing to compare to.
In addition, the arrival of the iPhone has come with a cost. Sprint has cut back services and it has reportedly paid $20 billion for a four year stretch with Apple's smartphone essentially betting the company on the device.
Still, those worried about Sprint's silence yesterday can rest easy.
Unlimited data for new iPhone 4S and Sprint iPhone 4 customers is still alive and well on Sprint.

As an Amazon Associate I earn from qualifying purchases.