Sprint Conquer Brings Sprint 4G WiMax to Mid-Range Market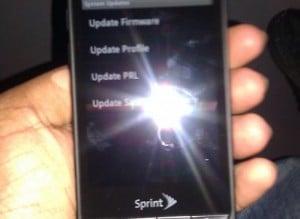 Sprint's spreading some of the 4G WiMax love around, and it looks like the Samsung Conquer 4G will be the first mid-range handset that will take on that task. No longer limited to high-end handsets like the HTC EVO 4G, EVO 3D, EVO Shift 4G, and Samsung Epic 4G, the carrier will now be extending its 4G smartphone lineup to include mid-range devices for those who may not need, or want to pay for, a high-end handset.
The handset is expected to cost under $100 with a two-year service agreement and will come with some un-disclosed version of Android, a 1 GHz processor–presumably the same single-core Hummingbird CPU that's on the Epic 4G–and a 3.1-megapixel rear camera and front-facing camera. The thing that makes this device a mid-range device and not a high-end device is the scaled down screen. Rather than the WVGA or qHD that's starting to populate the high-end phone resolutions, the device will come with an HVGA (320 X 480) resolution.
The device will also include a keyboard, according to leaks, which would make it competitive with the HTC EVO Shift 4G, except that the EVO Shift has a higher resolution WVGA screen.
Via: IntoMobile

As an Amazon Associate I earn from qualifying purchases.