Sprint Could Go Into $50 Billion of Debt to Gain T-Mobile US
Sprint, now a majority-owned subsidiary of Japanese carrier Softbank, may have just secured $50 billion of financing to potentially acquire rival T-Mobile U.S., which is owned by German's Deutsche Telekom. According to a report on the Wall Street Journal, Sprint was approached by two banks on financing, so this deal could become reality if all goes well and regulators in the U.S. give Sprint and Softbank the green light to acquire the nation's fourth largest carrier.
"Sprint Corp. has received proposals from at least two banks on how to finance a takeover of smaller rival T-Mobile US Inc., giving Sprint confidence that a deal could be funded, people with the matter said," the Journal reported.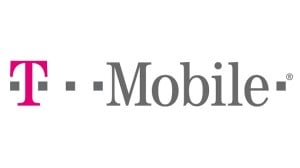 The deal would involve paying $31 billion for T-Mobile U.S. and refinancing existing debt from that carrier totaling another $20 billion.
The deal would likely face heavy scrutiny from U.S. regulators. When AT&T Mobility attempted to acquire T-Mobile U.S. some years ago for $39 billion, the U.S. Department of Justice had blocked the deal citing that it would lead to a less competitive environment that may harm consumers in the long run. Given that Sprint is much smaller than AT&T and the combined entity of a Sprint-T-Mobile unit would still be a distant third from the mobile empires held by AT&T and Verizon, such a deal may still be possible even for the toughest watchdogs.
Prior to AT&T's announcement that it had intended to bring T-Mobile under its umbrella several years ago, it was rumored that Sprint was making a bid. Though unconfirmed, at that time it looked like AT&T offered the most money so T-Mobile went with AT&T, and as we know that did not happen.
However, given that T-Mobile has been extremely progressive in the last year or so, lawmakers may still not want T-Mobile to lose its independence today. The UN-carrier initiatives launched by T-Mobile, such as the contract-free Jump program, were later copied by rivals AT&T, Verizon, and Sprint. It's unclear if Sprint would continue to expand T-Mobile's UN-carrier plans, or if T-Mobile would be more conservative under Sprint and Softbank, but this issue will likely be explore by regulators in deciding to approve such an acquisition of T-Mobile.
A combination of Sprint and T-Mobile would give both companies huge assets and resources in the form of available spectrum. Sprint is already beginning to deploy LTE through its Sprint Spark program, and attaining more spectrum would allow both companies to manage more subscribers while keeping speeds robust. In a keynote address, T-Mobile CEO John Legere had commented rather directly at the situation, saying that his rival Sprint has the spectrum but seemingly is failing to deliver that spectrum to consumers given how slowly Sprint Spark is being deployed.
Legere was also optimistic that T-Mobile's brand, identity, and values would prevail in any merger situation. Right now, it's unclear how a merger would be structure given complexities over ownership, brands, brand ideals, and management teams.

As an Amazon Associate I earn from qualifying purchases.