Sprint Disputes Verizon's 4G Speed Claims: WiMax v. LTE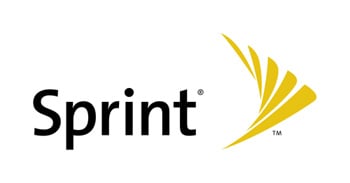 With numerous speed tests and research reports coming in surrounding Verizon Wireless's 4G LTE network, Sprint is challenging the download and upload speed results that analysts, bloggers, and reporters have collected on both Sprint's 4G WiMax network as well as those for Verizon's 4G LTE network.
In the U.S., Sprint was quick to jump on the 4G gun and have beaten out all of its large national rival carriers to market with a 4G network. For its 4G Now Network, Sprint had chosen WiMax. AT&T and Verizon Wireless have both committed to the rival LTE protocol while T-Mobile USA, if its merger with AT&T garners regulatory approval, will also benefit from an LTE strategy as a result.
As Verizon's 4G network is newer–it only has 3 USB modems, one MiFi-like mobile hotspot router made by Samsung, and one Android smartphone–it is less constrained by users, according to Sprint. As the network adopts more devices and gains more 4G users, it will suffer from the same speed constraints. In its statement to IntoMobile, Sprint writes:
In a word, we find these tests inaccurate.

We work closely with an independent third party research company which reports regularly to us on real-world, scientifically tested speeds and the results we see do not match what Piecyk found. We've recently seen speeds in NYC (inclusive of New Jersey) averaging 4-5Mbps download.

The Verizon 4G LTE network is very new so no one has any fully time-tested data on it yet. As their network gets loaded and more than just one smartphone comes forward on their network, we can better assess its capabilities. In the early days of 4G for Sprint, we saw some very high speed numbers when the Network was launched (much higher than our current speed claims) but what ultimately matters to customers is a consistent, long-standing experience based on a network loaded with customers.
Sprint's response comes after the publication had published a report stating that Verizon's 4G mobile broadband downlink speeds were around 10 Mbps and uplink speeds were in excess of 5 Mbps in New York City, a heavily populated market that rivals such as AT&T had historically had a difficult time providing service. In contrast, IntoMobile finds that downlink speeds for Sprint's WiMax network averaged 1.17 Mbps and uplink speeds hovered around 0.66 Mbps.
While speed tests will come and go, Sprint continues to offer consumers a dependable 4G network, more 4G devices and the best 4G value – the only truly unlimited 4G – and we will continue to invest in expanding and enhancing Sprint 4G.

As an Amazon Associate I earn from qualifying purchases.