Sprint Dropping Carrier IQ From Early Samsung Epic 4G Touch ROM?
An early leaked ROM for Sprint's Samsung Epic 4G Touch Galaxy S II (review) smartphone indicates that the carrier may be dropping the Carrier IQ software that was preloaded on the device. It's unclear when the new ROM will be updated for existing users, but the absence of Carrier IQ software suggests that Sprint may be facing pressure from consumers over issues of privacy.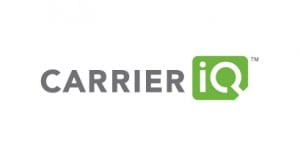 Most recently, the Internet was abuzz on the fact that Carrier IQ may be logging in every user action on the phone, leading to a breach in privacy and security. The company had rebutted that the software was placed on devices at the request of carriers, and Sprint had publicly acknowledged that Carrier IQ was on some of the most recent Android phones on its lineup. Carrier IQ insists that it is only collecting diagnostic information, but the bad publicity over the software may have Sprint thinking twice.
It's unclear if Carrier IQ software was temporarily removed from the ROM during initial testing and will re-emerge when the ROM starts shipping to customers as an over the air software update, or if Sprint has given the software second thought and is entirely removing Carrier IQ from the Epic 4G Touch.
Via: Electronista

As an Amazon Associate I earn from qualifying purchases.