Sprint Ending One Year Contracts Ahead of iPhone 5 Launch
Just in case you have been out of the loop, Sprint is heavily rumored to be getting the iPhone alongside AT&T and Verizon. Sprint and Sprint customers have been waiting for years for the iPhone to arrive but it would appear that the carrier is having to make some serious concessions in order to carry Apple's iconic device and its latest move is the decision to kill off one year contracts starting October 2nd.
That's right. A document, procured by Android Central, has confirmed this to be the case. So, if you have been wanting to nab a one year contract with Sprint, you have exactly two days to do so before this policy takes effect.
This policy change is in addition to all the others that Sprint has made in the weeks leading up to the iPhone announcement on October 4th.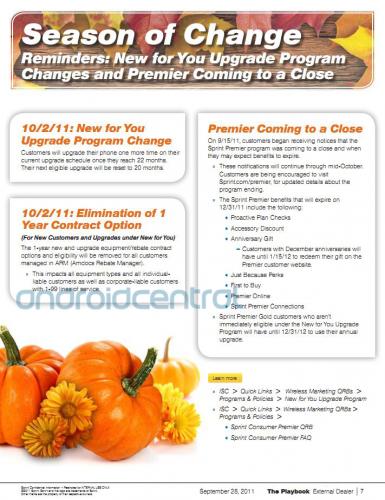 First, it killed the Premier program. Then it raised ETF's and tightened its return policy. And then, it told the world that it was ending unlimited data for mobile hotspot users by putting a 5GB cap on the service.
We asked a question yesterday. Did Sprint sell out for the iPhone?
And we think the answer is becoming pretty darn clear.