Sprint Expands 4G Coverage, But Most U.S. Metros Still Waiting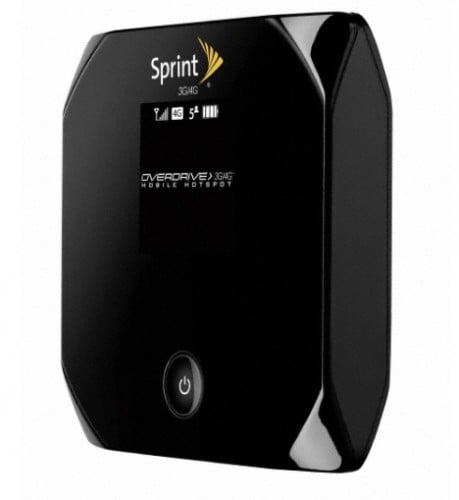 Sprint announced today that Boston, Daytona Beach and Providence can now tap into its 4G network. This should boost sales of the HTC EVO 4G, Samsung Epic 4G, and the Overdrive wireless hotspot in those areas. This is of course great news for Sprint customers, but a lot of us are still relegated to Sprint's 3G network. New York, San Francisco, Los Angeles and Washington DC are still waiting for 4G. I do love my Sprint MiFi wireless hotspot, but it's starting to feel a bit outdated both in terms of hardware and pricing.
Sprint's 4G network now covers 51 markets
Sprint 4G is now available in 51 markets: California — Merced, Modesto, Stockton, Visalia; Delaware — Wilmington; Florida — Daytona Beach, Jacksonville; Georgia — Atlanta, Milledgeville; Hawaii — Honolulu, Maui; Idaho — Boise; Illinois — Chicago; Maryland — Baltimore; Massachusetts — Boston; Michigan — Grand Rapids; Missouri — Kansas City, St. Louis; New York — Rochester, Syracuse; Nevada — Las Vegas; North Carolina — Charlotte, Greensboro (includes High Point and Winston-Salem), Raleigh (includes Cary, Chapel Hill and Durham); Oregon — Eugene, Portland, Salem; Pennsylvania — Harrisburg, Lancaster, Philadelphia, Reading, York; Rhode Island — Providence; Texas — Abilene, Amarillo, Austin, Corpus Christi, Dallas/Fort Worth, Houston, Killeen/Temple, Lubbock, Midland/Odessa, San Antonio, Waco, Wichita Falls; Utah — Salt Lake City; Virginia — Richmond; and Washington — Bellingham, Seattle, Tri-Cities, Yakima.