Sprint Galaxy S4 Android 4.4 KitKat Update Pegged for Tomorrow
While we've been busy keeping track of the upcoming Android 4.4.2 KitKat update for the Samsung Galaxy S4, Note 3, and others, US carriers have been rather quiet on the matter, but that's about to change.
Earlier today Samsung released the source code files of Android 4.4 KitKat for the Sprint Galaxy S4, lending credence to the idea that the update is coming sooner rather than later, and now we have more details to back that up. According to a new leak from Android Central the Android 4.4 KitKat update for Sprint's Galaxy S4 is scheduled to start rolling out tomorrow.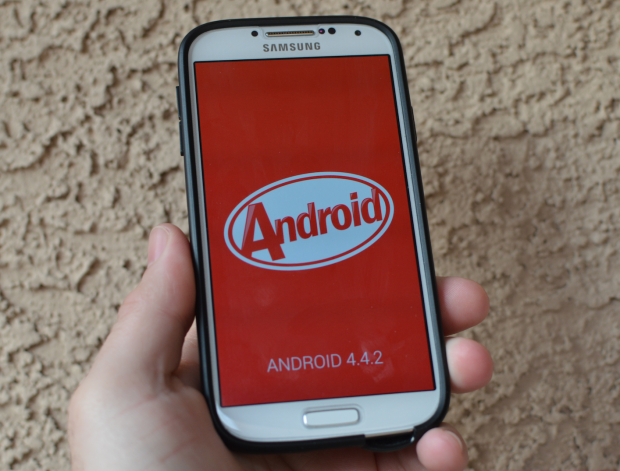 In fact, according to a few tipsters and even the screenshot you see below, all signs are indeed pointing to the initial US KitKat launch will start tomorrow, February 13th on Sprint, then soon reach other carriers. There's not much in the way of details with the leak, but we do have the official date and build number.
Sprint has been working rather hard to release updates to its devices first, like the HTC One and upcoming KitKat release for the Moto X, and now it appears Samsung's extremely popular Galaxy S4 will also be joining the list.
We've heard from a few Canadian carriers such as Rogers, promising the same chocolate update should be coming soon for its Galaxy S4, or "near future" which could mean anything. However, with Samsung releasing the initial kernel source for Android 4.4 and the OTA update to Sprint, it's likely that most others will quickly follow.
Read: Android 4.4 KitKat: What's New in Simple Terms
It's listed as build L720VPUFNAE for the Sprint Galaxy S4, and aside from the changes to Android 4.4 and a few Sprint-related issues, we're not sure what else is coming. Once the software update starts hitting multiple devices we'll be sure to get some hands-on time and see what's new. For those looking for more details regarding their specific carrier, you'll want to hit the link below for more details on what to expect once KitKat starts to arrive.
Read: Galaxy S4 Android 4.4 Update Arrives: What You Need to Know

As an Amazon Associate I earn from qualifying purchases.