Sprint Gets iPhone 4 in Addition to iPhone 4S
While the big announcement coming out of Apple's Cupertino, California campus headlined by new CEO Tim Cook is that the iPhone 4S will be coming to Sprint in addition to veteran carriers AT&T and Verizon, Apple has announced that Sprint will also be offering the iPhone 4 as well.
As with Apple's tradition with previous iPhone hardware releases, the iPhone 4S, being the newest model, will be the flagship and yesterday's iPhone 4 model will get demoted to a more affordable $99 on-contract pricing, but will be stripped down to 8 GB of storage. That will give Sprint, which unlike Verizon and AT&T, a carrier that did not offer the iPhone 4, a means to woo the entry level market.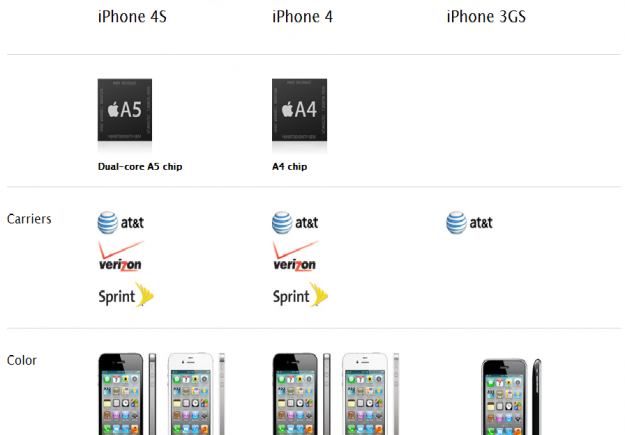 Unlike the iPhone 4S, which is a world-phone that can roam on CDMA and GSM networks, Sprint's and Verizon's models of the iPhone 4 will be CDMA-only. AT&T will also be offering a discounted iPhone 4 with 8 GB of storage for $99 on-contract as well, but that carrier will offer the GSM model.
Creating an iPhone 4 for Sprint isn't difficult as Sprint operates a similar CDMA network in the U.S. as Verizon Wireless and Apple had already created an iPhone 4 with a CDMA radio inside it for Verizon earlier this year.
While Sprint won't have access to the free on contract iPhone 3GS like AT&T, at least it won't be straddled with just the flagship offering, meaning it can appeal to a broader audience that may not want to spend upwards of $200 with a two-year contract for a new phone.

As an Amazon Associate I earn from qualifying purchases.