Sprint Hanging On to Unlimited Data Plans for As Long As Possible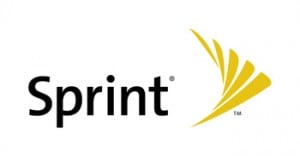 With larger rivals AT&T and Verizon Wireless having already moved onto metered data plans, Sprint is looking to maintain its unlimited data offering for smartphones for as long as possible. In an interview with Engadget at Sprint's Overland Park, Kansas headquarters, Sprint CEO Dan Hesse says that he wants to offer something simple, and that the unlimited offering is beneficial since many customers don't know what 1 GB of data is, how far a gigabyte would take them, and how long it would take to deplete.
There were some speculations that Sprint may be ending its unlimited offering recently after Sprint prepaid subsidiary Virgin Mobile USA stated that it would throttle data speeds for heavy data users. However, as Hesse continues to re-affirm, that won't be the case with Sprint. However, in the future, all this can change. Hesse says that bandwidth will be a problem down the road, and as the nation continues to add more smartphone users, more data will have to pass through Sprint's and other carrier's networks.
Right now though, with T-Mobile potentially being absorbed by AT&T, and Verizon recently migrating to tiered metered data plans, Sprint's unlimited offering will be a selling point to many customers who aren't grandfathered into rival carrier's old unlimited offerings. Moreover, Sprint is the only one who doesn't throttle customers on unlimited data plans whereas T-Mobile does, which is another selling point.
Sprint's 4G data speeds are slightly slower than Verizon's 4G LTE speeds–3-6 Mbps on WiMax compared to Verizon's 6-12 Mbps on the download side. However, for those who need data volume versus speed, Sprint does promise a great value.
Sprint will also be announcing a big 4G story come this Fall, though Hesse was vague on details.