Sprint Has Already Begun Transition to LTE?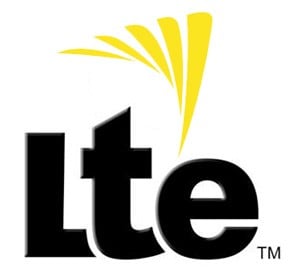 Sprint may have already begun to migrate its network resources from the aging iDEN system to rolling out a next-generation 4G network based on the LTE protocol, which is being used by rivals Verizon Wireless and to be used by AT&T later this year. Currently, Sprint is offering fast mobile broadband through a rival WiMax standard in partnership with Clearwire.
According to a report posted on BGR, the plan may take three years to fully realize. "Sprint has initiated project leapfrog with Alcatel-Lucent, Ericsson, and Samsung to upgrade its network to LTE while also removing iDEN base stations and fully utilizing its 800MHz spectrum," BGR writes from a report from Gerson Lehrman Group.
The Now Network carrier is said to be closing off its aging iDEN network, which was famous for its push-to-talk capabilities. In closing out iDEN, Sprint will be migrating those customers to its CDMA network and will be using the freed up iDEN spectrum and resources to building LTE. Sprint hasn't been shy about flirting with rival LTE technology for its 4G network in the past.
It's unclear how Sprint will market and build out its 4G plans in the long-term. The carrier has said that WiMax–and by proxy its relationship with Clearwire–was in all aspects of its long-term plans, but now that it is adopting LTE my concern is that it will confuse customers. This will be especially confusing if Sprint has WiMax coverage in one area, for example, and LTE coverage in another and will be marketing both services under its 4G umbrella. Customers with an LTE phone will wonder why they can't tap 4G when they're in a WiMax coverage map. Moreover, customers may not know enough about WiMax or LTE and Sprint will have to dedicate marketing resources to educate those customers.

As an Amazon Associate I earn from qualifying purchases.