Sprint Hits Back at T-Mobile With Big Savings Of Its Own
Sprint, the United States' third-largest mobile carrier isn't sitting back and waiting for T-Mobile's Un-Carrier initiatives to stop luring users away from its network and services. This morning Sprint announced a new program aimed directly at giving T-Mobile customers a guaranteed $200 for switching.
Sprint revealed the savings for T-Mobile customers in a post on its blog this morning and it's already attracting some raised eyebrows. Starting today, anyone from T-Mobile who has the company's post-paid service will get at least $200 in trade-in value for their smartphone. Sprint isn't stopping there in its quest to lure T-Mobile customers away either. It has also confirmed that users will be able to take advantage of its Contract Buyout program too.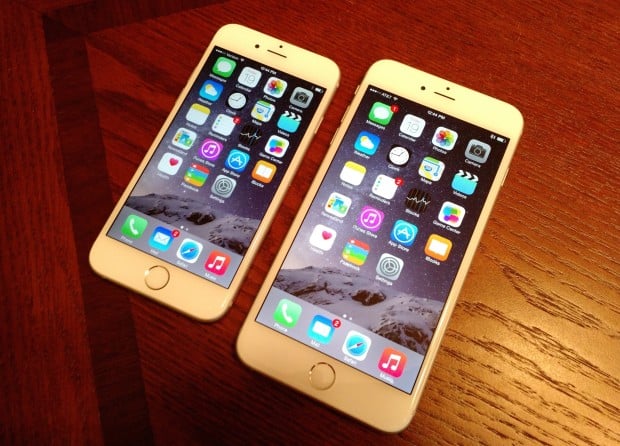 T-Mobile, stopped offering contracts tied to wireless plans some time ago, but the company still offers financing on iPhones and more themselves. T-Mobile calls this the T-Mobile Equipment Installment Plan. To take advantage of that users do need to sign a contract. When they leave T-Mobile abruptly, the complete cost of their device becomes due. Sprint intends for the value of the Contract Buyout program to apply towards any payments left on T-Mobile device. Sprint gives users up to $350 on a prepraid credit card to pay off what's left on their old plan's termination fees.
Interestingly enough, Sprint is also taking this opportunity to target the value of T-Mobile's Equipment Installation Plan. According to Sprint, buying an unlimited plan and leasing a device from it costs $80 compared to T-Mobile's $107. Of course, Sprint is leaving out the payment that is due at the end of their lease program. When T-Mobile users finish with their Equipment Installment Plan their device is there's to do with what they please.
They're also living out the add-ons that T-Mobile users with a Simple Choice Plan get. On T-Mobile, anyone with a Simple Choice Plan can stream music from a handful of music services and not have that count towards their high-speed data allotment. It's for that reason that only the most hardcore T-Mobile users even need the Simple Choice Unlimited Plan. T-Mobile users also get free messaging on plans, international texting and calling and can upgrade new devices at any time if they sign up for T-Mobile Jump.
All told, what Sprint is offering isn't necessarily a bad deal if you're looking for a larger network than T-Mobile's. On the hand, it isn't nearly as customer friendly as what T-Mobile is offering. Even this week being a T-Mobile user got easier. The company announced that it would stop using credit scores to determine which of its user get the best upgrade pricing. As long as users have a year of solid payment history with T-Mobile, they'll get the best pricing available. T-Mobile won't even run a credit check on these users, taking some of the uncertainty out of upgrading to the latest smartphones like the iPhone 6.
Sprint's new T-Mobile trade-in deal does have some catches. First, the smartphone users trade-in will need to be in working order and T-Mobile branded. As such, you can't trade-in your unlocked and unbranded devices for the guaranteed $200. Sprint is also careful to note that some users can expect even more back for their phones. How much users get exactly is specific to how new their device is. For example, an iPhone 6 purchased for T-Mobile would be worth more than an older iPhone 5s. Finally, Sprint says the trade-in pricing for T-Mobile users is only good until April 9th. After that, users will get market value for their device. If the value of their T-Mobile smartphone is only $50, that's what they'll get.

This article may contain affiliate links. Click here for more details.