Sprint iPhone 5s Promotion Gives You $100 Off If You Switch
Apple will begin selling the iPhone 5s starting on September 20, as will all of the major carriers in the US, including Sprint. However, it seems that the carrier is a bit desperate to get more customers, as they're going to be selling the iPhone 5s starting at $99 for those who switch to Sprint from another carrier.
It's also doing the same thing for the iPhone 5c. Users will be able to get the iPhone 5c for free if they're going for the 16GB model, with the 32GB model costing $99. It's certainly an intriguing offer, and if you have any interest in bailing on your current carrier and joining Sprint, now is the time to do it if you want to save a little bit of cash.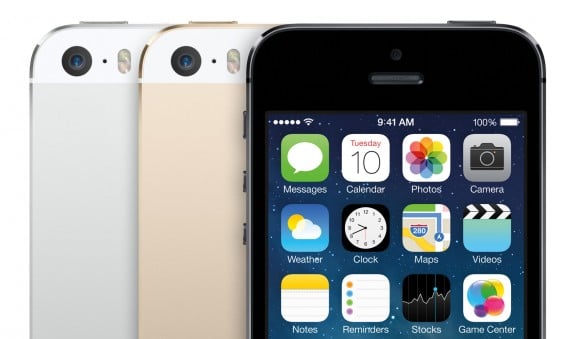 However, if you're really only intrigued by the promotion, but aren't sure if you should leave your current carrier, it's important to note that the money you'll be saving from this promotion will essentially be pocket change compared to how much you'll spend over the course of two years with the contract, so don't see the promotion as the only reason you should switch over, but if you've been thinking about switching to Sprint anyway, then it's your lucky day.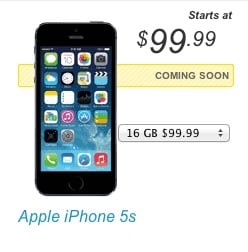 Also take into consideration Sprint's coverage. The carrier's LTE coverage is in most big cities in the US, but it hasn't reached the scale of Verizon's or AT&T's LTE network just yet, so if you live out in a slightly rural area, don't count on getting Sprint LTE right when you switch over.
Then again, you will get Sprint's Unlimited plan, which touts unlimited everything, including data. All the other carriers have done away with unlimited data, which makes Sprint the only carrier left to offer it. For a lot of users, that's a huge reason why they might want to switch to Sprint.
Overall, though, this is the first big discount that we've seen of the iPhone 5s. Walmart cut prices of the new phone by $10, but this is the first time that we're seeing the flagship device see a $100 price drop before it's even released. It seems carriers and retailers are having a price war on the iPhone 5s, but who will be the winner? The customers, of course.

This article may contain affiliate links. Click here for more details.