Sprint Keeps WiMax Dreams Alive Through Prepaid Boost, Virgin Mobile USA Brands
Though Sprint is now boldly making the transition from WiMax to LTE for its flagship 4G Now Network, the nation's third largest carrier is still not done with WiMax just yet. According to a new report, we are hearing that Sprint will be extending 4G to its pre-paid mobile brands through Boost Mobile and Virgin Mobile USA. These prepaid offerings have in the past offered a lot of value for customers who do not want to sign a two-year contract, but were often capped at 3G CDMA/EVDO speeds. Now, with the inclusion of WiMax, 4G will be coming to Sprint's prepaid brands.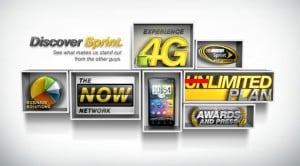 WiMax may come to prepaid for Sprint as early as June if rumors pan out.
However, when it comes to 4G, Sprint is stopping at just WiMax and isn't extending LTE to its prepaid carrier brands as it hopes to leverage the value of faster 4G speeds for its post-paid network and hopefully lure customers into lucrative two-year agreements.
News of WiMax going to prepaid brands meshes well with recent news that Sprint will be extending some of its old flagships and WiMax smartphones to its prepaid brands, like the HTC EVO 3D to Virgin Mobile USA.
According to TechnoBuffalo, Sprint will continue its unlimited data speeds when 4G comes to prepaid with both Virgin Mobile USA and Boost Mobile to offer unlimited talk, text, and web. However, like rival T-Mobile USA, prepaid users will experience throttled data speeds after they exceed 2.5 GB of data usage in any given month.
For its part, Sprint is now fully committed to rolling out LTE as it tries to offer competitive mobile broadband speeds with larger rivals AT&T and Verizon. The Now Network has stated that it will no longer launch new WiMax phones on post-paid.