Sprint Looking to Acquire Clearwire to Appease Its Need for Spectrum?
In a report on The Wall Street Journal, Sprint may be looking at acquiring partner Clearwire as it hopes to gain more spectrum to build out its LTE network. The two companies had partnered in the past with the slower 4G WiMax technology, for which Sprint relied on Clearwire's WiMax network to deploy the original HTC EVO 4G, the world's first 4G Android smartphone. However, as rivals began adopting the faster LTE protocol for 4G, Sprint eventually switched to the faster standard to remain competitive.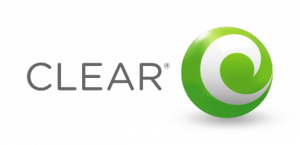 Sprint is a majority owner in Clearwire, with a 51 percent stake in the wireless wholesale firm. The Clearwire venture was formed out of a venture between Sprint and various cable companies and Clearwire often sells its minutes and data allotments wholesale to carriers like Sprint and various MVNOs.
The acquisition of Clearwire is still not a done deal, according to the Journal as Softbank, which had announced its intentions to acquire a 70 percent stake in Sprint Nextel, would have to sign off on the deal. Additionally, its unclear if Clearwire's other investors would be willing to cede their shares to Sprint.
Clearwire is valued at $1.8 billion right now, but the company also has about $4 billion in debt that Sprint would have to take on if it acquires Clearwire. Clearwire's shares have been down nearly 90 percent from what they were five years ago, making the acquisition a lucrative proposition for Sprint as it hopes to acquire more spectrum.
The acquisition of Clearwire may also help Sprint speed up LTE deployment nationwide. Sprint and Clearwire have agreements in place for spectrum, but as Sprint does not maintain operational control of Clearwire despite majority ownership in shares, Clearwire's slow LTE rollout may be hurting Sprint's consumer business as customers are looking for faster mobile broadband speeds.
In addition to looking at more spectrum, Sprint is also re-purposing old spectrum for LTE use. The spectrum that the Nextel iDEN network operates on would eventually be switched over for Sprint's LTE network.
Sprint had been rumored in the past to acquire Clearwire.

As an Amazon Associate I earn from qualifying purchases.