Sprint May be Installing Cell Repeaters in and Around Apple Stores for iPhone 5
If rumors hold true, Sprint will launch the iPhone 5 this fall along with AT&T and Verizon. This would be the first time Sprint may sell the iPhone, so it appears the company is making sure that their iPhone will perform well on the sales floor.
Beatweek reports that contractors are installing Sprint repeaters in and around Apple stores.
According to Beatweek's source, One of the "repeaters" is to be installed INSIDE the Apple Store. There is to be a total of 5 "repeaters" installed. The equipment is CDMA and 4G (Sprint)."
The inclusion of 3G and 4G technology isn't a surprise, but you shouldn't read into it too much. Sprint's WiMax isn't widely expected to show up in the iPhone 5, just as we don't expect Verizon 4G LTE or AT&T 4G to make an appearance.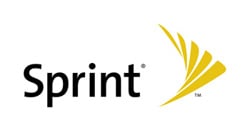 So why install 4G equipment? Quite simple, Sprint is betting that the next iPhone  will have 4G technology, and sees this as a good time to beef up their network and prepare for the future.
AT&T was reportedly installing 4G LTE equipment in Apple Stores last month, but didn't convince us that the iPhone 5 would have 4G either.
This late in the game, it would be a major surprise to see a 4G iPhone 5, but it won't be a surprise to see a Sprint iPhone within a few months.
Does this make you think that the iPhone 5 will have 4G?
Via AppleInsider

This article may contain affiliate links. Click here for more details.