Sprint Offers Call Any Mobile Number Plan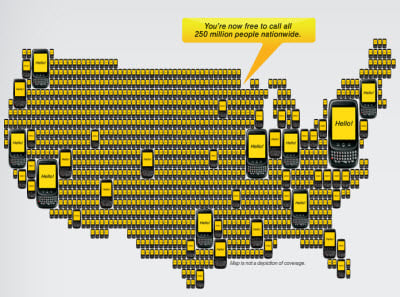 The cell carriers are trying to win you over with new plans. Yesterday AT&T announced that you can call folks on your A-List without using up minutes. You can pick up to 5 numbers that are cell or landline. You have to have a plan that already dumps $59.99 into AT&T's coffers to qualify though, and I'm guessing that's the upsell.
Now Sprint is saying you can call any mobile number without burning minutes. You've got to have a plan that costs $69 a month to qualify and there's no roaming allowed.
I may be wrong, but I"m not seeing the real savings here unless you're just a voracious phone caller, and it looks like both are just marketing gimmicks.