Sprint Offers HTC One for $99.99 To New Customers
Just a few days after Sprint started offering pre-orders for the HTC One the carrier dropped the price of the phone to $99.99 for new customers.
Last week Sprint started pre-orders for the HTC One at $199.99 for all customers. Now those who are switching to Sprint from another carrier will pay less for the flagship Android phone. Users who are already Sprint customers will have to pay the full $199.99 for the new HTC One, however.
The HTC One will come to Sprint on April 19, the same day it comes to AT&T. The phone may come to T-Mobile on the same day.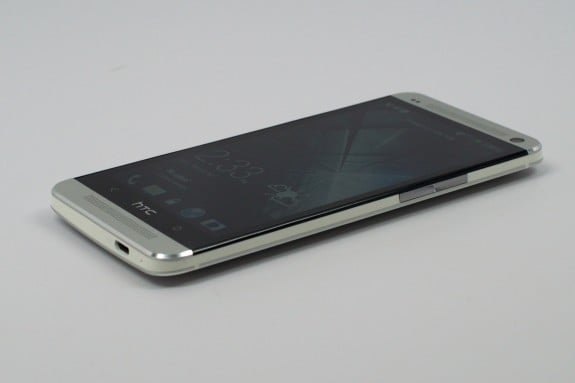 It's not clear if the new customer discount on Sprint will apply to the HTC One after it arrives on store shelves. There's a chance that new customers will have to decide on the new phone before they can even touch it if they hope to get the lower price.
The new HTC One features a 4.7-inch 1080p display with the highest pixel density of any phone available on the market now. The smartphone also has a new 4MP UltraPixel camera, which takes better low-light photos than most other smartphone cameras. The camera sacrifices details and size of the photo for that feature, however.
HTC's new flagship is the first phone to use the new HTC Sense 5. Sense 5 uses a flatter design than previous iterations, and it adds the new BlinkFeed feature. BlinkFeed is a homescreen replacement that turns the screen into a Flipboard-like feed of news from various outlets and social networks. Users can also use a standard Android homescreen if they so choose, however.
The HTC One is also one of the first phones that will support the new Facebook Home. Not every user will want the new launcher and homescreen replacement, but for the same price as the HTC First on AT&T the HTC One on Sprint offers users a phone with better specs and one of the best designs of any smartphone on the market.

As an Amazon Associate I earn from qualifying purchases.