Sprint Quietly Updates Galaxy S3 to Hold Over Users Until Galaxy S4 Launch
Sprint has quietly rolled out a software update to its Galaxy S3 smartphone from Sasmung, bringing a number of improvements to the device with the most notable feature being the inclusion of Samsung's simul-tasking Multi-View windows. The update was announced yesterday launches today, bringing the version number to L710BPMD4. Sprint advises that the update will gradually be rolled out so it "can take several days for delivery." Users can either wait for an update notification to show up on their phones, or check for the update manually by going into the phone's settings and pull for the update if it's available to their device.
The complete list of enhancements and fix for the latest Galaxy S3 update from Sprint Nextel include:
Home screen security fix
Multi-view: Split Screen multitasking support
Camera feature and gallery enhancements
Addition of Paper Artist
Bulk SMS Enhancements
The Multi-View window feature was initially introduced on Samsung's Galaxy Note II phablet, which is also available on Sprint. With Multi-View window, users can snap two applications to run side-by-side on the same screen, allowing them to simultaneously multitask between the two apps, similar to the snap windows feature of Microsoft's Windows 7 platform.
Unfortunately, Samsung has limited the Multi-View window functionality to only work on a selected number of apps, so hopefully the company will open up this functionality to more, if not all, third-party apps in the future. This feature is also on the Galaxy S4 flagship that recently launched in the U.S. and will be coming to Sprint's growing 4G LTE network starting on April 27th, making the carrier the first, along with AT&T Mobility, in the U.S. to publicly make available Samsung's newest flagship.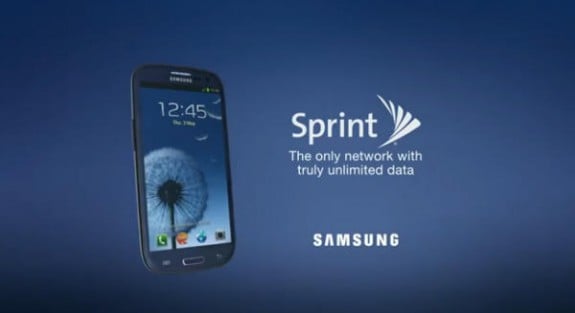 The announcement of the Galaxy S3 update comes on the heels of reviews going live online of the Galaxy S4. Sprint's perhaps hoping to keep its Galaxy S3 customers happy and will hold over eager Galaxy S4 upgraders for a few more days before the new phone comes to stores.

As an Amazon Associate I earn from qualifying purchases.