Sprint Rumored to Bring Shared Data Plans on June 12th, Is This the End of Unlimited Data?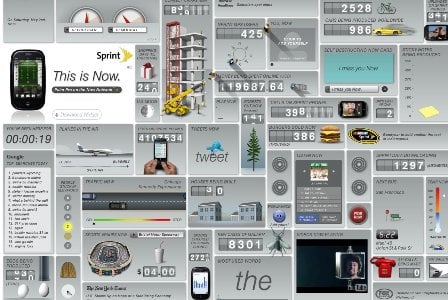 Although Sprint's CEO Dan Hesse has been actively promoting the carrier's truly unlimited 4G data plans, Sprint may be joining the rest of the industry in laying unlimited mobile broadband data to rest in favor of more fair metered data plans.
https://www.youtube.com/watch?v=NlkT7gRM0xo
In a system leak obtained by IntoMobile, Sprint is advising store managers and sales associates that it is now preparing for a shared data plan beginning on June 12th, ahead of the launch of the HTC EVO 3D and HTC EVO View 4G tablet.
4G Data Share Plans: SNAP enables activation of 4G and 4G/3G combined bucket data share plans. This enhancement allows accounts with multiple subscribers to share data usage across subscribers with common Share IDs.

As a result of this change, a data share plan could have separate 4G, 3G or 4G/3G buckets. In addition, rate plans can have a voice pooling ID with voice minutes and a data share ID with data allowances. SNAP will not show pooling options for team members to help guests setup polling share options for guests.
It's unclear if the carrier would still be offering the option for device-specific unlimited 4G with a metered 5 GB 3G data plan per month as it currently does. That way, for example, a device like the HTC EVO 3D can still enjoy unlimited data, but cannot share that data in the way that new 4G Data Share Plans work.
Data share plans are seen as more equitable for consumers as users purchase data allotments, and that data can be used on any device regardless of what type or category of device. In the past, devices like smartphones, which were historically less data consuming that netbooks or tablets, enjoyed cheaper data plans than notebook or USB modem plans. USB modems, netbooks, notebooks, and mobile broadband routers like Novatel's MiFi were priced more expensively than smartphones because they offered users more and historically users have consumed more data on those devices than connected phones. Today's usage models with hyper-connected smartphones, social networks, emails, and web browsing and surfing have changed the game and carriers are re-evaluating how they price data. Shared data plans, then, now consider data as equal regardless of what device it's being used on, and with metered plans, carrers can charge by the bucket and users can choose how they want to allocate those data buckets among their devices. After all, if users can have a family plan for voice minutes, why not the same for data?

As an Amazon Associate I earn from qualifying purchases.