Sprint Shares Galaxy S3 Love With Prepaid Boost, Virgin Mobile
At the CTIA trade show, wireless carrier Sprint had announced that it will be offering the Samsung Galaxy S3 smartphone to its wholly-owned prepaid brands Virgin Mobile USA and Boost Mobile. The arrival of the Galaxy S3 on these prepaid networks would make the phone the most high-end and fully featured device to launch on Sprint's prepaid subsidiaries to date. It would also add another 4G LTE-compatible smartphone to Sprint's prepaid arsenal.
Pricing was not announced for the Galaxy S3 on prepaid, however. Given that prepaid users do not sign a two-year contract and pay month-to-month, these owners will have to pay for the full retail price of the phone and are not offered any subsidies to bring the cost down. Currently, the Galaxy S3 retails for $550 on Sprint without a contract while the most expensive phone on Boost is the Galaxy S2 4G for $290 (on sale) and Virgin's priciest offering is the $382.50 (on sale) iPhone 4S.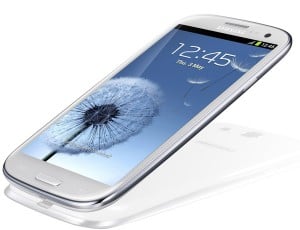 The phone is expected to launch next month in June for Virgin Mobile USA and Boost Mobile.
The good news for prepaid users on either network is that Sprint is allowing customers to use its advanced 4G LTE network, which offers faster speeds than 3G or the older 4G WiMax technology. Rival carrier Verizon Wireless is limiting 4G LTE to post-paid contract customers only and prepaid users are only offered 3G CDMA/EVDO speeds.
As Sprint is already offering its contract customers on its own network the newer Galaxy S4 flagship smartphone from Samsung, it makes sense to release the Galaxy S3, which was last year's flagship, to pre-paid users. Still, the Galaxy S3 remains to be a popular and powerful device.