Sprint To Buy Clearwire For Spectrum and Upcoming TD-LTE Network
Sprint today announced plans to acquire a 100 percent stake in Clearwire, which it already owns a majority stake in.
As part of the acquisition Sprint will pay $2.97 for each stock it doesn't currently own in Clearwire for a total of $2.2 billion. The acquisition would give Sprint control of the company and its range of 2.5GHz spectrum.
Clearwire previously partnered with Sprint for the carrier's 4G WiMAX network. Sprint no longer uses its WiMAX network in new phones, but its prepaid subsidiaries Virgin Mobile and Bosot Mobile both sell phones that use the network.
Clearwire is also important to Sprint as a partner for its 4G LTE network. Sprint already has a relatively small 4G LTE network in place which continues to grow. Clearwire recently announced plans to launch its own TD-LTE network in the U.S. sometime in early 2013. That network will continue as planned, and will help Sprint's rollout of 4G LTE.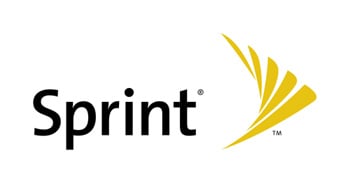 For Sprint users the deal should mean more 4G LTE in more markets. Sprint will take a long time to catch up to Verizon and AT&T, but it will offer 4G LTE in more than 100 markets by March 2013 before this merger will take place. That network is usually slower than other 4G LTE networks, however, and will hopefully increase in speed over time.
Clearwire also sells its own devices for its current WiMAX network. Those devices include mobile hotspots and USB dongles that connect to the network. It's unclear if Clearwire will continue to offer such devices when Sprint takes full control of the company, or if its current strategy of selling devices will continues as the new network launches.
Sprint also recently announced its acquisition by Japanese carrier SoftBank. The acquisition will give Sprint more money to help further its rollout of 4G LTE and the carrier's Network Vision plan. SoftBank is the number three carrier in Japan, and it's success in that country should help keep Sprint afloat in the U.S. market.

As an Amazon Associate I earn from qualifying purchases.