Sprint to Buy Out 4G Partner Clearwire to Complete 4G LTE Deployment in U.S.?
There are speculations that Sprint, the country's third largest wireless provider, is holding various discussions with Clearwire and its cable company partners, to potentially buy out Clearwire in a bid to deploy 4G LTE and more effectively compete with rivals AT&T and Verizon Wireless, the former is set to launch its 4G LTE network soon and the latter has been rapidly deploying LTE to Americans already.
Clearwire, which is owned by Sprint and cable partners such as Comcast, Time Warner Cable, and Brighthouse Networks, needs $600 million for its plans to deploy 4G LTE. The company had previously hedged its bet on the rival 4G WiMax technology, and together with Sprint launched the nation's first 4G network with the arrival of the HTC EVO 4G a little over a year ago. Since then, the next-generation mobile broadband 4G landscape has gotten more competitive, with AT&T and T-Mobile USA deploying HSPA+ as their protocols of choice, and Verizon landing 4G LTE, which delivers faster speeds, though now without an unlimited data plan option for consumers.
The 4G LTE protocol that Clearwire intends to deploy, called LTE Advanced, will be many times faster than basic LTE that Verizon and AT&T will be using. Additionally, along the 4G LTE lines, Sprint also recently inked a deal with Lightsquared as well.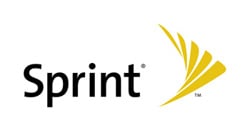 Sprint is reported to be discussing several different options with Clearwire, including a complete buy-out, according to sources to Businessweek. Talks are still preliminary, and anything could happen at this point, but the deal could lead to closer partnerships with cable companies as Sprint and these cable companies must compete against quadruple-play offerings from Verizon and AT&T in offering consumers bundles for home phone, wireless, high-speed home Internet access, and digital TV. With Sprint's 4G LTE network, cable companies can add wireless to their portfolios to give consumers a package, and Sprint can benefit from greater consumer access to put an end to its 15th consecutive quarters of losses.
The carrier's CEO, Dan Hesse, had promised some exciting 4G announcements this fall, and it's unclear what that may be. Sprint is evolving its Network Vision strategy.