Sprint to Expand Tablet Portfolio in 2011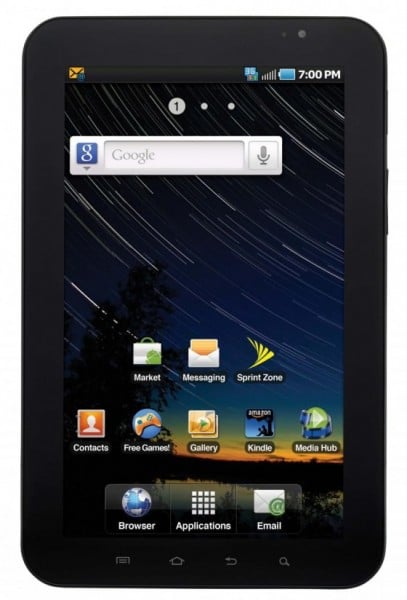 A top Sprint executive told Reuters that the company is looking to expand its tablet lineup in 2011. The tablet craze has been popular among consumers, but is also catching on in the enterprise segment according to Sprint business market president Paget Alves, who says that corporate users are looking to replace aging, expensive laptops with cheaper tablets.
"Those users, which are the majority of service companies employees, can easily be accommodated by a tablet and therefore they end up with a cheaper alternative to the notebook," Alves noted. Adoption in the corporate space would be feasible as many corporate executives need to view information on these emerging consumer tablets, which are pegged as content consumption devices, and would not necessarily need to create the information–such as Word documents and Excel spreadsheets–on the tablets.
Alves wouldn't detail what sorts of tablets the nation's third largest mobile provider would be bringing to its portfolio, but Alves mentioned that a lot of CIOs have been asking about the RIM BlackBerry PlayBook tablet, which will be met with a number of competitors when it launches in 2011. Sprint currently only offers the Samsung Galaxy Tab right now, which runs on the Android operating system.
The company expects about 12 different tablets to debut at the Consumer Electronics Show in early January, which will give the carrier a broader selection of tablets to choose from for its own network.
Of highlight is that some, if not all, of the new tablets in Sprint's portfolio will be compatible with the carrier's faster 4G WiMax network. While Sprint is offering its variant of the Galaxy S smartphone made by Samsung–known as the Epic 4G–with dual-mode 3G/4G connectivity, many users were disappointed that the carrier's version of the Samsung Galaxy Tab was a 3G-only model and did not support the faster 4G protocols.
A 4G tablet on Sprint would compete with a 4G LTE model for Verizon Wireless. Thus far, the Verizon Wireless tablet, codenamed Stingray, is expected to arrive on that carrier's network in early 2011. The Stingray would be made by Motorola.
Sprint is noting that affordable mobile broadband data pricing may help to increase the appeal of tablets. It's unclear if the carrier intends on adding any Windows 7 tablets to the mix, which would use a full desktop OS and would be seen as more competitive against netbooks, or if Sprint is only looking at tablets with mobile operating systems, like the iPad, PlayBook, and a number of Android tablets that are beginning to show up in the market. A number of Android tablet makers are waiting for Google to release the next-generation Android 3.0 Honeycomb operating system, which is said to be optimized for tablets.

As an Amazon Associate I earn from qualifying purchases.