Sprint's Samsung Galaxy S II Passes FCC with WiMax on Board
A short time ago we learned that Verizon's variant of the Samsung Galaxy S II might be coming with 4G LTE and now, we have definitive proof that Sprint's version is definitely going to be of the 4G flavor as it has passed through the FCC with WiMax on board. The filing, which was discovered by Wireless Goodness, shows a device called the SPH-D710 passing through with approval for CDMA/EvDO and WiMAX. The design that we see filed at the FCC is in line with the photos that we saw of the device just a short time ago and it means that it's only a matter of time before Sprint unleashes its next WiMax device upon the world. Speaking of the design, there seem to be some differences between Sprint's version of the device and the European version.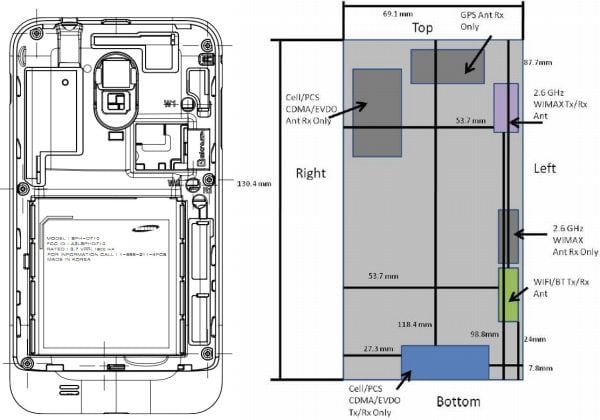 It's not much but it appears that this version is 5mm taller and 3mm wider. Not a big deal but just something to keep in mind. So, it appears that AT&T is going to have two variants of the device while Verizon might and Sprint is going to be bringing 4G offerings to the table. Now all we need is a T-Mobile model to leak out, if Samsung indeed has one up its sleeve.
Anyone going to be buying this over the HTC EVO 3D?

As an Amazon Associate I earn from qualifying purchases.