Square Apple Pay Support: 3 Things For Businesses to Know
It's not uncommon for the owner of an Apple iPhone 6, iPhone 6 Plus or an Apple Watch to walk up to a register with their goods and sheepishly present their device's screen in lieu of handing over cash or a credit card. Announced last year, Apple Pay is available on all three of these devices and it makes it easier than ever to pay for goods or services without your wallet in hand.
Mobile payment technology isn't new, long before Apple Pay was a thing people are excited about, there was Softcard mobile payments and Google Wallet. Today both of those solutions are one in the same and still aren't as compelling or popular as Apple Pay. Business owners are in an interesting place. The days of manual registers with complicated set-ups and over-priced external tills are over. Square, an iPad accessory and online service put the nails in the traditional register's coffin a long time ago. Now Square Apple Pay Support is coming to finish the job.
Read: Apple Pay – The Complete Guide
Here's what business owners need to know about Square Apple Pay support, and why any business owner who isn't looking into the future of payments should start.
You'll Need a New Free Square Reader
The crux of Square Apple Pay support revolves around a new piece of hardware Square is calling the Square Contactless and Chip Reader.
For years, Square has offered an iPhone and Android Square Reader that allows small business owners and hobbyists to slide customer's cards without a credit card machine. That Square Reader communicates with the free Square app on an iPhone or iPad, completing the transaction and saving business owners on unnecessary equipment charges and service fees.
To add Square Apple Pay support business owners need that new Square Contactless and Chip Reader. Like the basic Square Reader for credit cards, the Square Contactless and Chip Reader will be act as an accessory that then communicates with a Square app on an iPhone or iPad. Shoppers and clients simply tap their iPhone or Apple Watch on the Square Contactless and Chip Reader and the app takes care of the rest. Tips and tax are calculated by the app. There's no need for customers to reach into their pocket and find a credit card.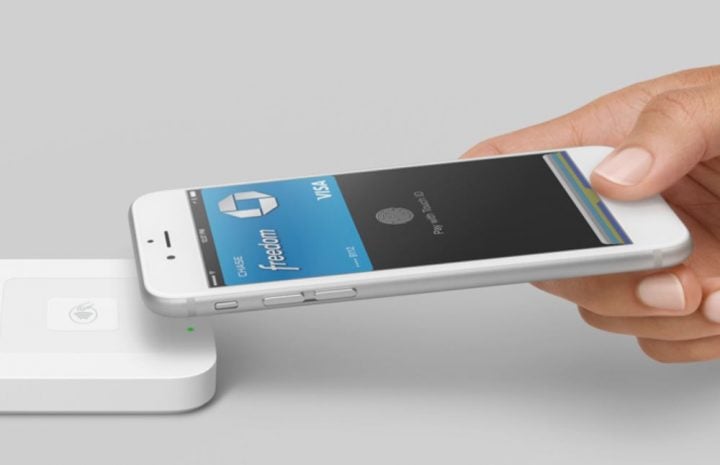 Besides adding Square Apple Pay support, the Square Contactless and Chip Reader will accept other forms of quick payments too. On its side there's a reader for credit cards that support PIN and Chip technology, which are used in Europe. Square also plans to include a classic Square Reader in the box with this new accessory, just so small business owners have a complete experience.
Square is taking reservations for the Contactless and Chip Reader now. Reserving now is a good idea, as they are only free for a limited time. Square is requiring business owners to meet basic qualifications, link a bank account and be popular in a specific segment of retailing. Without the free offer the Square Contactless and Chip Reader will run $50.
You'll Need An iPhone or Android Device
To get Square Apple Pay running in your small business you'll need a device that the Square Contactless and Chip Reader can communicate with. After all, the reader has to communicate with a Square app somehow.
Simply setting up the Square app with an iPad or Android tablet that you already have at your business will suffice. Again, the Square app itself is free and available on the iPhone. It's a good idea to have a separate device connected to the Square Contactless and Chip Reader than your own personal device as it'll need to remain charged and connected to the reader at all times.
For now it seems you will not be able to use Square Apple Pay support in your business with a Windows PC. That operating system only recently picked up support for PayPal's mobile app and card reader accessories.
Apple Pay Support Will Cost You
Nothing in the world is every truly free and Square Apple Pay support is definitely no exception to the rule. Of course, if you don't have an Apple device now, you'll need one to accept Apple Pay at your business using Square.
Square has fees of its own too. It charges business owners directly for its services. Simply swiping a card or taking a payment at an online Square store costs business owners 2.75% of their transaction. Any transaction manually keyed into a Square app costs business owners 3.5% of the transaction plus 15 cents. Add in the costs of getting the Square Contactlass and Chip reader if your business doesn't meet the free offer qualifications and adding Square Apple Pay support to the line-up of payment methods your business supports can get a bit pricey.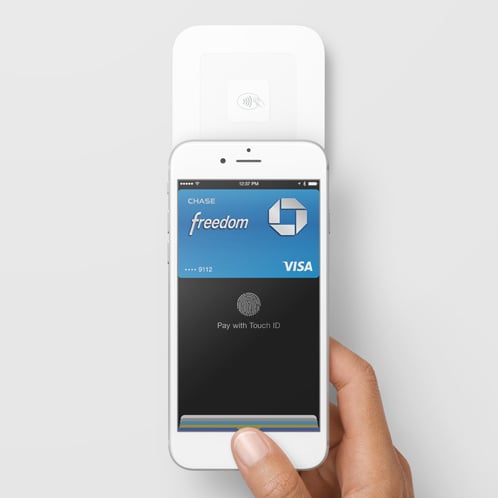 That being said, more convenient payment methods mean more happy customers, so the trade-off could still be profitable in the long run.
Good luck adding Square Apple Pay support to your small business. Again, Square says it's hardware for Apple Pay support will launch this fall. It's not being anymore specific than that at this time.

As an Amazon Associate I earn from qualifying purchases.