Square Enix Charging $30 For Final Fantasy Dimensions on iPhone
Among iOS gamers, Square Enix is known for charging a lot of money for its iPhone games. However its new game, Final Fantasy Dimensions, will cost the same as a standard Nintendo DS game, a lot more than most iOS games.
According to Kotaku Square Enix announced the pricing for Final Fantasy Dimensions on its European blog. Square Enix Europe listed the prices in U.S. dollars, Euros, and Pounds, so we have no reason to believe Square Enix USA's prices will differ. Here's what the blog has to say about the price:
FINAL FANTASY DIMENSIONS is delivered as episodic content. The prologue will be free for everyone to enjoy. You can purchase the first chapter for $2.99 / £1.99 / €2.39, chapters 2-4 for $9.99 / £6.99 / €7.99 each, or the entire collection of chapters for $28.99 / £19.99 / €22.99.
The good news is gamers have the chance to try the game before paying anything. To our knowledge, this is a first for Square Enix's mobile games. The bad news is that just the first chapter of the game costs as much as many big iPhone games.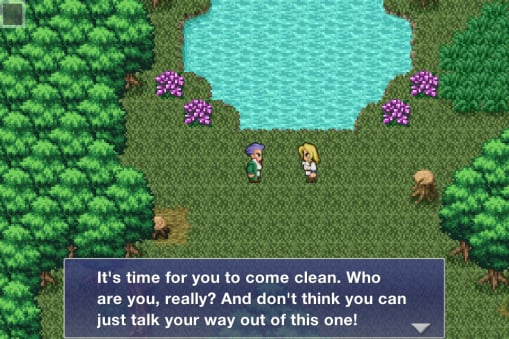 Buying every chapter individually will cost gamers $32.96, enough for 33 $0.99 cent games. We hope the $28.99 price includes every chapter from one through four, but the language could mean it only includes chapters two, three, and four. Either way, that's far too much for an iOS game. That's almost enough to buy a game (or two, if used) for any dedicated mobile gaming platform like the Nintendo 3DS or PlayStation Vita.
The sad part is the game doesn't even look that great. The sprites look like any other 2D RPG. The only thing that sets them apart is the trademark Final Fantasy character designs. The dialogue doesn't read very well, either.
Is it really that hard to just port Final Fantasy VI, VII, or X to mobile devices? We'll pay the $10 or $15 Square Enix asks for them. But we're not sure we want to pay more than The Walking Dead for an RPG that looks like anybody with RPG Maker can create.