StandScan Turns Smartphone into a Scanner
People use their smartphones to take snaps of documents and boardroom or classroom whiteboards treating the phone like a scanner. StandScan wants to help users produce better quality document "scans" or 3D object scans with their portable fold-up light box used to get perfect shots of documents, photos or even small objects.
The $29.95 StandScan folds up to make it easy to carry around in a book bag or computer bag. Set it up and turn on the light. Set the smartphone on the top of the StandScan with the camera facing down and take a picture of whatever sits inside the light box.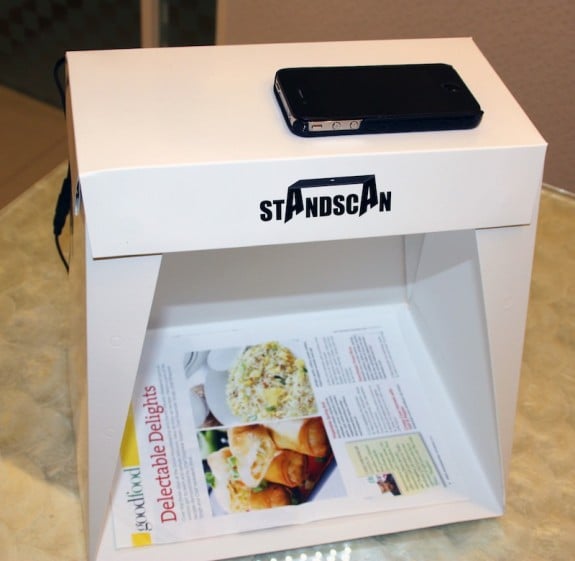 The spacing of the StandScan and the phone makes it easier to get perfect scans since the box holds the phone at the right angle and in the right place. We've tried to do this by holding the phone above a document, but its difficult to space the phone so the document shows up as a rectangle instead of an image with one side of the document longer than the other. If the StandScan delivers, it will make scanning a lot of documents with a phone easier. We can't see setting it up for just one or two sheets, however.
The company promises that it will work with most smartphones. Users can take images with their own scanning app or something like Evernote. Some will just want to use the camera app on their phone.
Use the StandScan for documents, photos or small objects. We could see eBay sellers using this to get better quality images of the items they sell. People who do reviews of tech accessories will also make use of this kind of stand. We could also see this as a great tool for people who want to scan a bunch of images without a bulky mobile scanner like the DoxyOne we reviewed.
The LEDs of the StandScan are powered by either a 9V battery for use on the go or a 12V pack with 12V charger for home or office use.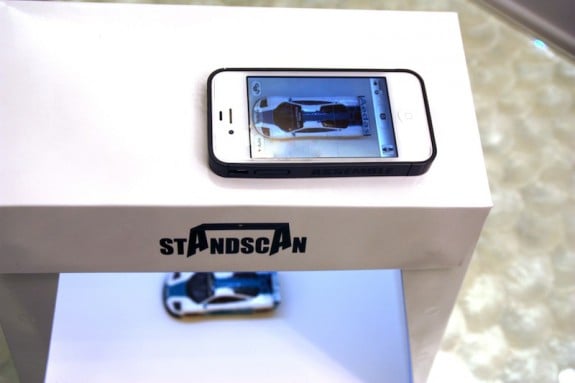 The StandScan weighs only 300 grams. They made it from laminated card stock for durability with a matte finish on the side that the camera sees. The internal matte finish helps alleviate flash glare. The base will fit up to A4 or US 8.5×11 documents. The StandScan measures 310mm long, 230mm wide and 310mm high.
A cheaper version costs under $20 and doesn't include the light. Get it or the Pro version with lights directly from StandScan. There's also a portable lightbox with LED lights and a diffuser on the inside top back edge for $40.

This article may contain affiliate links. Click here for more details.