Stantum Screens Promising Better Multi-Touch with Sensitivity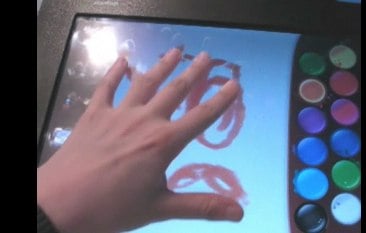 One of the bugaboos with Tablet technology has always been resolving digitizer issues. From the early pen days to the advent of touch, the digitizer has been a crucial component to the success having impact on everything from the human interaction with the screen to battery life to the size and weight of the device itself.
Stantum is a screen manufacturer that we haven't heard much from but maybe that's going to change in the future. Stantum has been working on multi-touch screens for some time now, some allowing 10 finger touch as well as stylus interaction.  Now it appears Stantum might be positioning itself to become a real player in the multi-touch game. Stantum is teaming up with two global chip makers, ST and Sitronix, to develop chips for devices that might be available in the second quarter. Stantum has also updated its technology in recent years so that it can register pressure sensitivity from a finger. All I can say, is what took you so long, Stantum?
Laptop Mag caught up with Stantum at Mobile World Congress and has a video on Stantum's screens that is worth a watch. Here's the link.
Via Liliputing

As an Amazon Associate I earn from qualifying purchases.