Staples to Sell Apple Products in 2013
Staples stores in the U.S. will soon start selling Apple devices, giving users another place to buy MacBooks and iPads according to 9To5Mac.
The news of Staples carrying Apple products comes from a tweet from Staples Senior Vice President of Global Human Resources Regis Mulot. Mulot didn't say when Staples stores will start selling Apple devices, only that they will carry the devices sometime soon. Staples stores in Canada currently sell Apple devices.
Hints that Staples would start selling Apple devices first appeared earlier this year with mockups of Staple's website showing device such as the Apple TV. Those pages never appeared on the company's website, but now it seems they will appear sometime in the near future.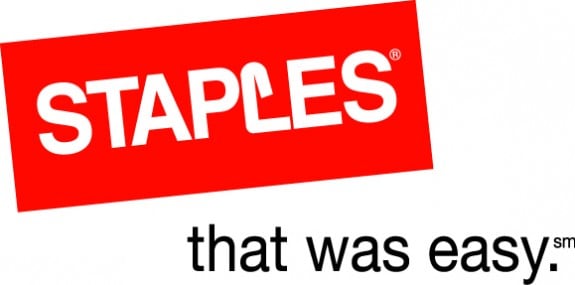 With Staples store ready to carry Apple devices that gives users another retailer to visit to compare MacBooks to other laptops, or iPads to other tablets. Staples currently sells a number of laptops from a variety of manufacturers, so its customers will have to ability to view MacBooks next to laptops from companies like HP and Lenovo.
Staples also currently sells tablets such as the Nexus 7 and Kindle Fire HD, so users will have the chance to view the iPad and iPad mini next to those competitor tablets.
In general Staples has more stores in more rural areas than other Apple retail partners like Best Buy. The partnership will help Apple reach users in places where the closest Best Buy or Apple store is an hour or more away.
Users who have no issue getting to an Apple store or Best Buy will also benefit from Staples carrying Apple devices because it means there's one more store that can offer discounts on the devices. Apple products don't typically go on sale for a variety of reasons, but there is always a chance of sales happening.

This article may contain affiliate links. Click here for more details.